Parenting
Posture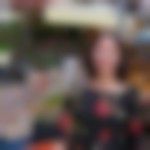 Created by Updated on Jun 03, 2013
Dear Friends How do I ensure a correct posture while reading and sitting for my 5 year old? He tends to slouch while sitting and bends his head too much while reading. He already has glasses so I am worried about his eyesight. I keep reminding him but he is not able to sit with his back straight for long.
Kindly
Login
or
Register
to post a comment.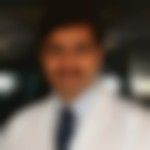 | Jun 04, 2013
Dear Parent, Improper posture while reading can have many consequences but increase in the power of glasses is NOT one of them. Low lighting increases the workload on the eye muscles making them tire faster. Tilting the head also puts more workload on the eye muscles with the same effect. But it does not cause any increase in power of glasses. Some children does not tolerate strong light and prefer to use low lighting while reading, This could be a personal preference for some but could also be an indicator of dry eyes. This can be easily tackled with frequent use lubricating eye drops. Of course we need to inculcate the habit of correct posture in children so as to prevent development of chronic back problems later in life | Jun 04, 2013
Hi M ! U can get a table or make sitting arrangement in such a manner that his back rests completely on d back of d chair and there is not much distance between his head n table top so as to avoid leaning. He should do most of his chores on that table itself like studying, eating, indoor playing etc. u can also try some good exercises which make him feel relaxed. For example moving his head first in d right direction n then in left 5_ 6 times. Rotating neck in clockwise n anticlockwise direction. Standing against a wall with back straight for 5-6 minutes. Also when ur child is trying n following ur instructions keep praising him. N make this excercise time, a fun filled activity which u both can do together n u can also put on music which will make it all d more interesting for him rather than an activity which he has to do because u r saying him to do. So he will look fwd to do it. All d best!
More Similar Talks
Top Parenting Talks