Parenting
Potty Training for a 1 year old boy Created by

Updated on Oct 12, 2012
Hi, Would like to hear your experiences about potty training for boys and your progression from diapers to no diapers.
Kindly
Login
or
Register
to post a comment. | Aug 11, 2015
People say use of diapers is not good for boys but whenever i leave my son without a diaper he pees/poos everywhere. he is 11 months old. i am really worried. plz help?? | Jul 20, 2015
Belive u me she stated doing this its her 4 th day wid no mess just pouring water n she loves the song let's go for susu let's go for susu | Jul 20, 2015
Guys even I think the same thing like training my twins by 18 month and on but I started at 12 month bought a new potty seat (a a big cat face in front for perfect hold n grip)... day 1 me n my baby undo their diaper n thrown it to the dustbin saying tata diaper Then the journey started n put n alarm in my cell phone for almost 20 min ...I take them to the potty BT Notting happen only aaaaa u uuuu maaaaasi. ......BT I dint loose... my patience... n finally a night we went to potty saying let go ooooo for susu let's go for susu. ...They r enjoying the tune ..n my Lil girl did her first peee.... I really feel so happy... n rewarded her ..by clapping n gave her a mug of water saying pour in pot say tata susu | Oct 16, 2012
A child psychologist told me that kids are not physically and emotionally ready to be potty trained before 2. If you do it closer to 2, chances are your kid will be very comfortable adapting to it. I started slowly around 18 months and by 2, my daughter was fully trained. She never wets her bed unlike a lot of kids who started getting trained much before her.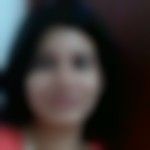 | Oct 15, 2012
Hi Surbi, Potty training your child definitely requires loads of patience as it takes some time for the child to master it. I started the entire potty training exercise when my son was around 20 months old, when he had begun to talk well and he was physically and emotionally ready. I realized the more time I made him be without diapers at home the faster the learning would be. So I restricted diaper use only while we went out. The first step I did for his training was I got him a safe, comfortable and attractive potty and made him get familiarised and comfortable with it. I even made up a special rhyme for the potty session. Then I fixed a routine for him which I feel is really important and I made sure to stick to the routine almost every day. Each time he successfully used the potty I would congratulate him, which made him feel proud and gave him the required positive reinforcement. Initially there was a lot of resistance and it was really challenging to help my son for this transition. But I really didn't give up my efforts and it was only by around 22-23 months he was completely trained. | Oct 12, 2012
Well, I dont want to use diapers for my baby - due to the mess, the cost factor and the hygiene issue. According to researches I have found that earlier kids were potty trained by 18 months. The diaper companies came in with their agenda and spread the word to start potty training at 2. | Oct 12, 2012
You have enough time to potty train your child. 2. 5 yrs to 3 yrs is the age by which your child should aim to be trained. Now you can start with putting him on a potty for some time. Attractive potty seats could come to use. Keep diapers on even if your son is partially trained to avoid "accidents". my daughter was fully potty trained by 2 and half but I made her wear diaper till she was almost 4. | Oct 12, 2012
I have a one year old kid, earlier he used to sit in potty chair but he doesnt want to and does only in diapers. I have no option left now.
More Similar Talks