Parenting
Potty training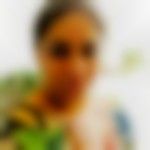 Created by Updated on Jul 14, 2015
My son will be turning 4 very soon. He is an hyperactive kid, but the only problem with him is that he does not do potty in a sitting position. I have tried all the measures, have given him books, engaged him in talks, recited stories, but he fears that he can't do potty if he sits. He just stands in a corner and does that. It has become difficult for me now, as I get worried when he is out for longer duration. He has never done that in school, and he makes sure he comes back home and do that, which I believe is also pressurising his mind. Please help.
Kindly
Login
or
Register
to post a comment.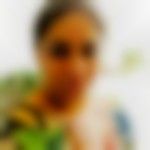 | Sep 02, 2015
My advice, have patience and keep trying...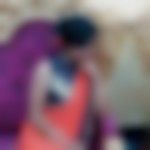 | Aug 31, 2015
Hi everyone ! I too having this problem.. My son just turned 2 & we are still struggling to get him trained on this. we deed lot of things but all failed even potty seats doesn't work for him. He loved to play with it. He is very fond of doing this secretly & tell us afterwards that he did. I still use to wash his nappy as he get it spoiled ..Now I got agitated ,seriously don't know how to get over it. | Aug 28, 2015
My son is 2 years 7 months and he does use the potty seat when I put him on it. But otherwise he tells only after he has done it. I am lost how to train him to tell before the deed?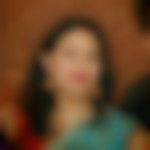 | Jul 18, 2015
Gr8 Nivia..... you are always welcome .I know how much as a mother we feel relaxed with these habit building in kids...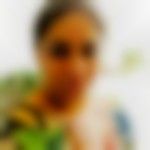 | Jul 16, 2015
A big thank you to you Minal. After trying all the bribes, reading stories to him, pacifying him, just a small trick of yours did wonders. Giving water, helped !!! We achieved our target, and I really appreciate all the people who took time out to respond. I would like to conclude, just be patient, as finally today we were able to make him do potty on the seat, without any fears. And he too is happy about this. ????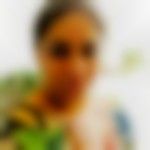 | Jul 16, 2015
Thanx Minho, will try this water stuff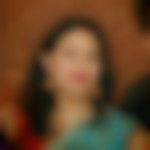 | Jul 16, 2015
Hi,I was facing this problem few months back. My son is now 3. 3yrs and he was having this habit of doing potty in his diapers. Even when he was having pressure he used to do it in diaper rather in the pot. So I stopped providing him diaper and hide them .I put kid's seat on our normal seat so that it was comfortable for him and provided with a stool to rest his legs. Although he was not willing to do it there but he sat on it and then I gave him a glass of water so that more pressure can be built and finally and first time he did it in the pot. I gave him chance to see and flush also .Thankfully since then I am no more worried . | Jul 16, 2015
I feel he must be scared of falling inside. You can bring that small flap we get in market for small kids. The flap has to be put on the adult commodes. They have different cartoons also which he may like.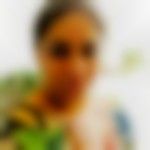 | Jul 16, 2015
yogita, thank you for your ideas, I will try to work on them too.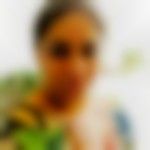 | Jul 16, 2015
Deviani, I understand your concern, my son would be turning 4 very soon, and that's why I m worried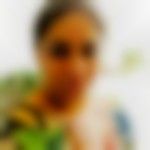 | Jul 16, 2015
Rachna, I have tried bribing him, all possible ways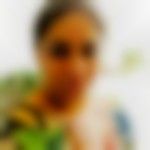 | Jul 16, 2015
Thanx Aanchal, he goes to bathroom only for doing that, and he has never done bed wetting. Only problem I face is this. | Jul 14, 2015
My daughter is 2. 5 yrs old she still does potty in diaper. She doesn't like to sit on potty seat. Is it normal for this age? | Jul 14, 2015
Dont pressurize him. To begin with, you can say, ok fine do it wherever you are comfortable doing it, but once in a day lets just try to sit on commode to practise. One talk that might work is to tell him he is slowly growing up now and soon he will start to do potty like adults do. Children always want to do everything like adults. Also make it interesting by allowing him to press the flush button/lever and see how the potty vanishes away. If its a western commode, keeping a stool below on which he can rest his feet is a good idea. Encourage him to climb and sit without your help. Once he is open to the idea of sitting, then you can encourage to do it just before he wants to go... | Jul 14, 2015
Hi Nivia, have you tried offering him rewards? this is not a great idea, but might work to break habits. Tell him that if he does potty sitting down, he will get to eat his fave food/you will take him out for a treat/you will tell nani, nanu (or whomsoever your son is attached to) about how big you have become and they too will praise you... might just help. | Jul 14, 2015
Hi Nivia, this is indeed a little tricky thing... try talking to him. remind him again and again but in a supportive understanding way rather than scolding or pressurizing him. Explain to him how, everyone does potty in the bathroom and that he too needs to learn, else he will be uncomfortable. I guess, you can't do much but patiently talk to him again and again. And if he ever does it sitting down, dont forget to reward him amply for it. hope this helps
More Similar Talks
Top Parenting Talks