Parenting
precautionary measures Created by

Updated on Sep 11, 2017
Dear proparents !what precautions u all are taking or have advised your child to take after getting to know about this heinous crime in Ryan International School. what do you propose should be the steps taken by school authorities to put security systems in place learning from this incidence.
Kindly
Login
or
Register
to post a comment.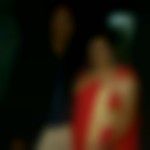 | Sep 15, 2017
It's better to have more n more female staff in schools specially at the lower level like maids, peons, sweepers etc. Excess to the terrace, basement, parking area and other suspicious area should be locked and monitored strictly. Guidelines should be mention in English and regional language with proper images and photographs so that small students and less literate staff can easily understand them. | Sep 15, 2017
Hi Shikha Garg, it's good your child's school is open to involve parent volunteers. Most of the time it's the inhibition that stops people from getting involved in volunteer work. In my child's school, often we have coffee mornings or community meeting (country wise, grade wise or division wise meetings either inside school campus or any coffee shop/ restaurants). This gives an opportunity for parents to meet new parents make friends, become comfortable with school staff and procedures, share ideas and concerns, get tips on not only academics but on everything like finding good dentist, organic shops, playarea, shopping for kids etc. These meetings help as an icebreaker and people gradually start getting involved in school activities. I used to volunteer in classroom when my son was in elementary and now I continue to volunteer in library. Sometimes I get asked by some fellow parents why I volunteer when I don't get paid or why one should volunteer when we pay so much fees. I share with them the benefits my child and I got. I learnt a lot about their teaching methodology, how they deal with children who have different learning needs, how I get to checkout new books first or find some interesting books in library or the books most sought after etc. This has encouraged a couple of my friends to get involved. So please continue your volunteer work and share with people what you gained out of it. Soon more people will join you. Good luck. | Sep 15, 2017
we can volunteer to help school in various ways: *Creating chart papers on security awareness for display in school. *Can initiate story telling and educating kids in the bus while they are going back home. *Create small groups of parents and take the duty on gate to check if everything is done correctly specially for support staff. If we alternate I am sure only once in two months our turn will come. *Take the responsibility to create a list of all the support staff including drivers and conductors and give the list to the nearest police station for verification. This is very important and mist schools don't bother to do it. | Sep 15, 2017
thanks Carol for the inputs | Sep 15, 2017
I take my daughter 1hr before school timings for yoga classes ...due to this Ryan incident I noticed that the girls washrooms in school were beig used by male staff, drivers etc. thre are some parents who are accompanying their children for the extra activities. ..we met the school management and were assured that this will not happen ....from then parents make it a point keep a watch on school staff. | Sep 15, 2017
my daughter goes to Mont Ivy in Whitefield.. they are Montessori based with a well built security system. they have CC TV installed every nook and corner, the gate alarm when the main gate is opened, restricted only female access inside the school, good child:helper ratio, tracking system in the transport with a trusted female.. I suggest you guys go thru their home page and request ur respective Schools to follow | Sep 15, 2017
I had suggested my kids school to start self defense classes for kids and they have already started with it. | Sep 15, 2017
Thanks to everyone for ideas. the school authority should use CCTV at every corner & they can appoint one employee to have a regular check on the cctv's. | Sep 15, 2017
this time during these days when exams are going on and teachers are busy with exam duties, my daughter's school asked parents to volunteer for bus duties.... but unfortunately only 2 of us volunteered. There are 25 kids and imagine if other parents wud have volunteered then it wud be just one day per parent.... I think we can do this much....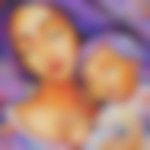 | Sep 12, 2017
thanks shikha for starting this chat. there is so much lacking in safety for children. this is a good forum to discuss this | Sep 11, 2017
I too understand the difficulty in getting involved in school's procedure. But you can request them to implement the simple ones. Buddy system is not very hard to implement. Instead of putting all the responsibilities on school Management, parents can volunteer to conduct workshops for students. Educating our children is very important but education alone can't help them. In Bangalore some schools have started working with organizations who help implementing safety measures and conduct workshops for teachers and children. Hope the school agrees to take some steps.. | Sep 11, 2017
Shikha, That's when PTA can help. Raise this issue during pta meetings. Pour in your ideas and request the school to assign someone from school to work with PTA to shortlist the first few mandatory steps. It may not be possible to bring all the changes in one year. Things like restricted access, background checks, appointing female staff/bus monitors, CCTV installation have to be mandated. It's high time we parents demand for our children's safety. | Sep 11, 2017
Thanks Carol for detailed update... but here I agree with Shikha that in India No school will allow parents involvement in any ways .. even if it's beneficial to the school ... .. it's we parents who have to educate our kids safety norms... but yes concern still remains.. though they are educated on it but situation arises where they can't do much.. which is of much tension | Sep 11, 2017
wow Carol! thanks for sharing such an elaborate answer. it covers most of the things which if applied would definitely bring down such incidences . but the big question is : will schools agree to changes suggested by parents , i believe not , as they believe in passing the buck and do not want parents interference as one can make out from repeated incidences in the same school itself. they choose to be apathetic to parents' concerns and thereby continue to put safety of our children at stake. thanks Carol ,I appreciate ur reply.. | Sep 11, 2017
thanks Carol... | Sep 11, 2017
Don't know mam.. how to deal with this situation. Actually I'm feeling stressed and have no idea what type of precautions should be taken by my child to be safe outside whether in school premises or anywhere.. | Sep 11, 2017
Shikha, schools should have very strict child protection policy. Here are some of the safety measures implemented by my son's school (not in India). I find them effective. Hope this gives an idea on some of the safety measures and helps parents to take it up with the school management 1. When children (grade 5 and below) reach school in the morning, They are not allowed to go directly to classrooms. They all assemble in indoor assembly hall in class wise groups. Teachers arrive earlier than students and all the teachers wait in the hall to Receive the children. 15 mins before the school starts (after a bell rings) children line up and go to their respective classes. So child will not be left alone with any adult. 2. Elementary division follows "buddy system" where no child is allowed to go alone anywhere inside the campus even to the restroom, library , teachers' office or school office. Should always be accompanied by the buddy. 3. Teachers and students have separate restrooms. Only female workers are appointed for cleaning the restrooms and classrooms. 4. Each group of people is given different coloured lanyard for the ID. Such as teachers, students, parents, contractors, visitors, other staff. One can know whether the person is an employee or a parent or an outsider. Outsiders, technicians, other workers have restricted access inside campus. 5. The bus drivers and monitors have access only to busing area where they have separate restrooms. 6. Only ladies are appointed as bus monitors. 7. School has strict child protection policies. A child protection committee is formed with teachers, admin staff, a security personnel, a member from local police station, head of school. Each will have certain responsibilities and protocols have to be followed in case of any incident of abuse or bullying. Strict actions will be taken with the help of local police authorities in case of physical, sexual, emotional abuse if incident is proven. 8. committee members meet regularly to check the protocols, discuss the security measures, to make amendments, prepare action plans, review the action plans from previous meeting etc. 9. While recruiting teachers and staff, background check will be done by a third party company and the employees are supposed to submit 2 reference name from the previous employer. School will directly contact them and send a standard questionnaire about their work, behaviour, history to be filled in and signed and sent directly to the school. So one can't forge the referral letter 10. Before they start working in school, they will be explained about the child protection policy. an agreement has to be signed by them that they are aware of the policies, their responsibility and protocols. 11. Teachers and staff are given training every year, on how to find signs of depression in children 12. Every year Children attend workshops conducted by counsellors on bullying( physical, psychological, verbal and cyber bullying), sexual, emotional, physical abuse, who to contact, how to protect oneself and stand up for others etc 13. Child (grade 5 and below) cant be dropped off at the destination if the designated person doesn't come to pick up the child. If no one is at the drop off place, child will be brought back to school till one of the parents comes and picks up the child. Parents of Children who are in grade 6 to 8 can opt to have a designated person for picking up the child from drop off destination or just be dropped off without anyone at the destination 14. Any change in bus timing, change in bus monitor, bus number should come from the bus coordinator from school. If in doubt, can reach busing office at school. 15. Classrooms have glass windows and doors have glass panels which should not be covered. Classrooms are transparent. 16. Elementary, Middle and Highschool divisions have separate buildings so younger ones don't get bullied. 17. Middle and Highschool divisions have drop boxes kept in the hallways for students to write their concern, addressed to counsellors if students are not comfortable to have one on One conversation with the counsellor. Students can even write about a friend if they find something isn't right. 18. Counsellors meet students in classrooms during guidance class and have a good relationship with every student so they feel comfortable to go to the counsellors. 19. Parent Workshops on adolescence, child protection from abuse, bullying, finding signs of depression and suicidal thoughts, technology addictions, drinking and smoking (for Highschool and middle school parents)etc are conducted by counsellors. 20. Counsellors' mail id and phone numbers are shared with parents and students to get help at the right time. 21. Apart from school Handbook, bus safety handbook and child protection policy booklet are made available in intranet to be strictly followed by the whole of school community (management, students, parents and teachers) 22. Counsellors discuss with children about their physical and emotional health and family and their relationship with the family members. Questionnaires are to be filled by children to collect data. If any sexual, physical or emotional abuse is suspected, school will inform the authorities. Parents are sent a consent form to allow the counsellors to discuss about family with children and also to inform the local authorities in case of any abuse is suspected at home. 23. After school, children those who don't go by school transportation will have to wait in the library till the designated person comes to pick them up and no student can roam around the campus. 24. In elementary division, playground and canteen are always monitored by few teachers during breaks | Sep 11, 2017
thanks for replying Kavita Kumar ! what precautionary advice u plan to give or have already given to ur child. i hope u would agree with me on this , that it's time we need to alert out children of possible dangers with a purpose not to scare them but to sound them of possible dangers and to guide them to do whatever it takes to protect themselves . | Sep 11, 2017
yes shikha I am also very much worried about my son who is studying in 2nd standard of Blue Bells Public school of Gurugram | Sep 11, 2017
since the time I have heard of this incidence, I have been stressing this point to my girls not to talk to strangers or go to a secluded place when told to do so by someone.. not to alight from the bus, unless and until they see us.. and also to go to washroom with a buddy waiting outside after seeking permission from the teacher.
More Similar Talks
Top Parenting Talks