Parenting
Pregnancy at 35? Created by Updated on Jul 21, 2015
I am a 35 year old women. My daughter is 7. 5 years old. From last few months she is continuously asking us for a sibling. I am highly confused what to do. I thought about second child but at this age? with so much of age difference between two kids? I know its too late. But many people plan their first baby at this age. Thinking about future needs of my daughter i feel i should take a brave step. but some times i feel the decision should not go wrong because pregnancy in late age can have many complications. Please guide.
Kindly
Login
or
Register
to post a comment.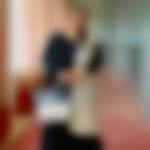 | Dec 06, 2019
Hi sharvari ! I totally agree with your view. Please explains pros & consult of sibling to your daughter. Trust me if you planned a second baby it will be problematic for you in near future. Just think on this area. You will be 70 when second baby turns 20. How you will manage the things? | Dec 06, 2019
Hi Bhagyashree Nikam ! I do understand yr concern, but that's completely yr and yr hubby's decision. However here are certain pointers u might consider before taking this decision. Please go through this blog. Hope u will find it useful. https://www.parentune.com/parent-blog/what-aspects-you-take-care-before-planning-for-a-second-baby/2302?ptref=sa0l000030g01ry&utm_medium=imgshare | Dec 06, 2019
HI Sharvari, Sorry to trouble you but I am in same situation like you. My daughter s 7. 5 yrs & insisting for sibling. So what you concluded n how you come to conclusion.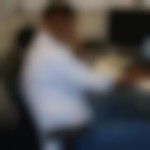 | Sep 17, 2015
To my personal opinion second is good and I feel age does not matter, as I am 8th son to my mother and I am healthy being 40 and my mom is still alive at 82. As pointed out it should be your decision, please also sit with your husband to plan in all areas. Even i have 10yr old daughter, me & my wife are thinking of going for second one. Good luck, more than all science, God is great and he can do wonders. | Jul 21, 2015
Thanks anchal actually I also had same thoughts when I took decision of nt to have sec baby. But I got confused when I started thinking abt her future. Whether she will have sumone wth whom she will share her problems and happiness. I do try to be her friend. but feel insecure about her future. | Jul 21, 2015
Hi Sharvari, this has to be your decision totally, based on your priorities for yourself and your child. About your child, asking for a sibling, all children go through this phase, but, in my opinion, that shouldn't be a reason to have another child. You can give your daughter company yourself, take her for hobby classes, organize frequent playdates and also try and help her bond with other single children. wanting a second child should totally be a mother's prerogative--whether you are ready to adjust all that much again, the mental and the physical strength you will need, financial requirements etc. To have a second baby as a play pal for the first shouldn't be the deciding factor, as more than the children, husband, or anyone else--this is a life-changing experience for the mother. So, think through for yourself.. might sound selfish.. but will give you a perspective. do you want a baby? about age and pregnancy, check with your gyane who will possibly start you on a healthy diet to get your body prepared for the baby. also, she will be able to tell you about the complications and guide you through it properly.
More Similar Talks
Top Parenting Talks