Parenting
Preschool teachers Scolding can hurt more than help Created by Updated on Aug 25, 2015
My son is 2yrs and 8mnths old. He is doing his nursery group. Today wen i went to pick him up from his school, he came running to me saying his teacher scolded him. Later the reporting staff said, he urinated in his pant in the play area, So the respective teacher has shouted at the kid Not to urinate in the play area, though he used to say every time he wants to use rest room in all these 3months, this is the first time, because he couldn't withstand the urgent. Am confused how can they be so rude to make a kid cry, when they urinate before the kid could understand. Can the scoldings help?? It will definitely hurt little ones and it may create trouble in forming social relationships as they grow. Please suggest me with some postive approach, am gonna have a talk with the staff tomorrow regarding their rude behaviour.
Kindly
Login
or
Register
to post a comment. | Aug 25, 2015
Hi Ramya, I agree that scolding will have a lasting effect on your child. But at the same time it's also very important to have a good relationship with your child's teacher so you can work together on any issues in future esp when your child can't communicate fully on what's happening in school. So don't approach her demanding for explanation. Instead try to tell her in a friendly tone that your child was upset as he was scolded for wetting his pants. At home he may use the restroom as he knows where to go. But in school he may have some hesitation to tell the teacher or use the restroom on his own and may not have used the restrooms. So tell her "i know you are doing your best. But please remind him every 1 or 2 hrs to use the restrooms. " If you are worried about his social relationship, remember your child will be watching how you talk to his teacher. So I would suggest you to discuss it calmly but at the same time convey what happened and what is expected of her. Hope this helps.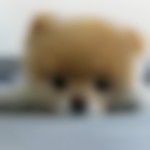 | Aug 26, 2015
Ramya Mohan, i totally agree with Carol. while it is not right to scold the child, the school and teachers have their own ways to disciplining the child and rather than being affronted be cooperative. Discuss with the teacher that your son got scared of the scolding and at the same time also tell your son to be a little more proactive. Make a supportive relationship for the betterment of your child than an antagonistic one. hope this helps.
More Similar Talks
Top Parenting Talks