Parenting
Problem in breastfeeding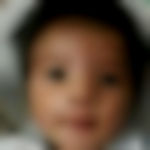 Created by

Updated on Aug 02, 2015
Hi all, please help, m new mom to a baby girl nd I m going through emotional stress because I m unable to produce enough milk for my baby nd moreover she is not latching on at all, so currently I m pumping breastfeed manually and giving her lactogen to fill her stomach. I am feeling damn guilty and sorry for not being able to feed my child naturally... Is there anyone else with same problem?? I don't know what to do...
Kindly
Login
or
Register
to post a comment.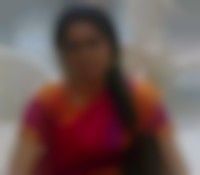 | Mar 01, 2017
ask your doctor how to latch the baby. once latching is done then sucking reflux ll start producing enough milk. by the way you need not worry about or feel guilty for giving formula. if you can't provide adequate milk to your baby then you must worry. you are somehow giving breast milk and formula na then why should you worry. ? putting baby on starvation in the name of exclusive breast feeding is what is wrong. try breast feeding your baby and if it is not sufficient then give formula. | Jul 14, 2016
Please have aliv seeds kheer .. Very effective in increasing milk supply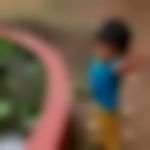 | Oct 30, 2015
I do have d same problem mansi.. even my child does not latch at all. Before having lunch and dinner have a bowl full of starch taken from boiled rice. You could add salt N jeera powder to it to enhance d taste. It really works Good luck | Sep 08, 2015
Hi Mansi, consult your gynaec and take Lactare tablets. They were very effective for me. Within a week I had good supply of milk. A word of caution excess use of the tablets may leave you with engorged breasts. Hence consult your doctor for dosage before taking the tablets. For solving latching problem, please consult a lactation consultant. If you are based in Bangalore let me know, I can suggest a few good consultants. | Aug 06, 2015
Try powdered makhana almonds and rock sugar powder with milk. I have lactare capsule 2 at a time 3 times a day n domstal 3 times a day. See a lactation consultant. I had the same prob. Where are you based | Aug 05, 2015
Hi mansi hope your problem is solved by now. Try to consult lactation consultant as soon as possible. N stop feeding top feed as it will reduce ur breast feed production. Try to latch baby n let him suck. It will increase ur milk production by stimulating sucking reflex n oxytocin reflex.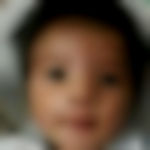 | Aug 05, 2015
I m taking daliya too, cant take methi seeds as m already constipated coz of all hot items m taking..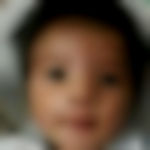 | Aug 05, 2015
Thanks alot for all the support ladies, m atleast not feeling alone, nd helpless. But problem is same. I tried jeera, kaccha papeeta, ajwain, doctor prescribed me powder nd a tablet, m taking that too, but of no use... ???? I went to a paediatrician, she checked me nd my baby's laching, she said don't give her anything for hours, keep trying she will learn how to do it... I did that too, but my baby is so stubborn, she cried alot for 2 hrs, nd caught light fever the next day, I could not see it, nd had to give her nan pro 1.. As of now m back on pumping whatever is available in me nd feeding her. | Aug 05, 2015
Dear Mansi, Dont feel sad its just a part of being new mother. If you can eat bajre ka daliya then do try it. Its very helpful. i tried it and it gave me instant results. plus keep trying, ensure baby is attaching herself properly. Its a learning process for the both of you. All the best and keep us update. please don't waste this important and beautiful time in feeling guilty about things that are not in your control. In today's times there are so many options to pick in case of trouble. The powdered milk are also good and made after lot of research . Cheers!!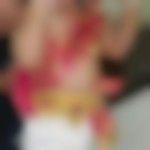 | Aug 04, 2015
Hello dear, don't feel guilty, its ok. Just relax. Eat daliya, drink milk a lot, dal ka paani as it produces milk, rajma, just eat proper and dont get worried. You are a Proud Mother :-) | Aug 04, 2015
Hi mansi.. even I thought tht I cant produce enough milk... but that is not true.. it happens only because d latch is not proper.. call a LACTATION CONSULTANT RIGHT AWAY.. within 3 days my problem was solved and my lo started gaining weight and I didn't have to use formula milk again. | Aug 03, 2015
Hi mansi... There is a pantanjali product name shatavar churan. This will help u in producing milk plz. Try this I also had take this during my babies it worked for me frm then I started telling abt all my frnds n my cousins they were benefited. | Aug 03, 2015
Hi Mansi, looks like alot of us had the same problem. Here is what helped: 1) soak methi seeds in water overnight and drink the water in the morning 2) Drink 3 glasses of milk and 3 lts of water every day 3) Use satavarex granules in your milk twice a day 4) Pump at the times the milk is less- the body will then realize the body needs to produce more. While it might be a hassle, try to pump after every feed for about 10- 15 mins so that the body gets the message to produce more 5) A friend of mine exclusively pumped for 7 months- and fed her baby through the bottle- so consider that as an option if your baby is struggling to latch. (She did not need to use any top-feed) 6) if you can, meet an Ayurvedic doctor- they have an excellent medicine that can be used. I have the name somewhere- its to be used in certain proportions and with water. So it might be best to meet a doctor. If you are in delhi, the doctor i visited was Dr. Ritu Sethi 7) do NOT use honey on your breast- honey is not advisable for the 1st year due to severe allergies a child can develop from it 8)Give your baby top-up only after she has finished drinking from your breast 9) Don't get stressed- it effects you, your milk and the baby! 9) | Aug 03, 2015
Hello .....I will suggest you to have powdered methi seed daily one teaspoon morning and evening and drink sufficient amount of milk and pulses. | Aug 03, 2015
Hi Mansi I also had undergone the same problem. I fed him by taking milk by electric breast pump. | Aug 03, 2015
Hi Mansi,... We all undergo same problem... and it takes atleast 3 days for ducts to open for proper flow... dont allow the stress to overcome your happiness. Try out these few methods i m sure it will help u produce enough milk for your baby. 1) Start using Lactancia Powder 2scoop with 1 glass of milk twice daily. 2) To produce milk, you will need extra calories, therefore slightly increase your diet. 3) Consume 1 big bowl of dal during lunch and dinner is a must. 4) Focus on eating whole grains and cereals, legumes, fresh fruits and vegetables. Go for foods that provide plenty of protein, calcium, and iron 5) Drink plenty of water/juices while feeding ....this will increase the flow and lastly s possible.... During your next visit ask your gyanec to check your breast ....if the Ducts have fully opened or not... she will press them completely to check the flow... mind you it will be a little painful. Happy Brest feeding!! :D | Aug 03, 2015
can u find a nipple shields in india? try that. they are like plastic nipple to put on breast so that child feel its bottle nipple not breat first and once the child start feeding from breast directly or indirectly milk will eventually flow. or try to put some honey on breast before feeding. that worked for me.. :) | Aug 03, 2015
If u are giving her lactogen giv her immediate after u breastfeed. So that her half stomach wil b filled by ur milk... she can eat only half amt of lactogen... I meant to say... if u are giving her 4 spoon lactogen and she wil be sleep for 4 hours... bcs it wil tak more tym to digest. rather than u breastfeed n immediately give her bottle so that she wil sleep lil less and again she wake up u breastfeed her... that proses goes on.. the mantra of successful feeding is more u feed more ur body produce milk. Demand and supply. . For three days wenever u feel jst remove milk may be some drops u get. Thats ok... after using pump try to remove in hand... | Aug 03, 2015
Dear mansi I aunderwent the same problem with my newborn.. somewer I read the lactating method and I followed for 3days.. now I am a happy feeding Try it out... 1. Feed ur baby for half an hour each breast 15 min 2. Immediate after breastfeeding remove leftover milk from ur breast either by pump or by hand u wil definitely get one 30 ml. 3. Refrigerate that milk 4. Again after An hour breastfeed... repeate the same process for atleast 8 tumes in 24 hours U can add that leftover milk directly to the refrigerator milk. Wenever u feel tired u can warm that milk by keeping on hot water and use.. pls try this method for 3 days 4th day u wil feel ur breast are ful.. Be positive Take proper rest Be happy Drink lots of water and milk Try to use methi in large amt in ur food Eat Green vegies n fruits n dry fruits wich are soaked in water...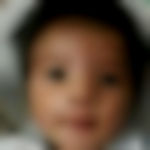 | Aug 03, 2015
Hey Manju, I m also taking a powder two times a day and a tablet three times a day, but of no use. Whenever I try to breastfeed her, she cries alot and eventually fall asleep, and I end up giving her powder milk...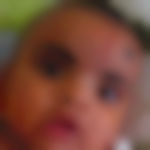 | Aug 02, 2015
hey mansi.. hello.. I also underwent this same emotions and problem last year when my daughterwas born thru c section. i was not able to feed her for 10 days and wen i was in hospital itself i broke down emotionaly in front of doc tat i m nt able to feed my baby with my milk ..so my doc started me with a powder to be taken with milk two times daily and then a tab of which on the 10th day my doll was feeding from me and the most imp thng u shud note down in such situation is dont stop ur baby from latching from u... as she does that she is automaticlly doing her part to feed from u and then the milk glands will get activated.. and this is fact. as doctors too told me to do the same..
More Similar Talks