Outdoor Activities and Events
problem in speaking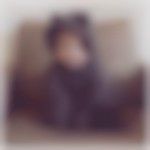 Created by

Updated on Jun 14, 2014
My 18-month son is not speaking at all. He's still trying to say "bye-bye" when he waves, but it just comes out like noise
Kindly
Login
or
Register
to post a comment. | Jun 23, 2014
Every child is unique and all have different cases as well. | Jun 23, 2014
i hv faced the same issue... I wud suggest you to visit... speech therapist/ENT soonest possible... initially I also ignore thought he wud started speaking himself.... but at last we had to take speech therapist help and its not one and half yr..... now my son on tract with our and doctor hard work... delay/unclear speech is very common now a days.... Due to this we have to skip my son's a yr too... There is no harm to have another opinion.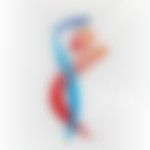 | Jun 14, 2014
observing this we informed parents that u should not give him things untill or unless he speaks that particular thing name may be he will give that thing a new name or pronounce wrongfully but that hardly matters.. u have to be strict for this.... he remained in our life farm (Daycare and playway at Mohali) for 2 months and his parents holistically followed our advise and the child was on track , he not only build his vocabulary but started making sentences also.... so hopefully this may be helpfull for u.... wishing u all the best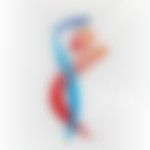 | Jun 14, 2014
hi Nishta, don't worry every child has his own development stages some walks first, some keeps teeth fast, some start talking... but ur concern is obvious. we(Life Farm Day care and playway) to came across one such case and child was 4yrs and after discussion with kids parents and interaction with child we came to know that child was using much of action to interact and very few words to express him... here problem was that kid was taking parents for guaranteed for getting any thing , he just points at thing or touches thing to say he needs it; he has a particular sign for expressing his requirement and parents provide him that, so he feel at ease to get any thing. | Jun 14, 2014
Hi Nishtha, i think you should not worry much. We face the same issue when my child was of your child age. but by the time he turned 2 he started speaking clearly . Keep patience i would suggest . | Jun 14, 2014
Hi Nishtha, although this looks like a case where you might have to consult a doctor, you can try the following and see if it still can reap some results. Try making him ask for things on his own. Allow him to make noise or talk. In case he is not able to. Tell him what is it that he must be saying to get this. Repeat it two three times. Then let him try speaking it out. Show him pictures, associate them with words. Repeat those words throughout the day. So that even if he is unable to speak he would know what words to respond to when asked. I hope this helps. Don't expect this to work immediately. It will take a lot of time for the effort to show some result. All the best! | Jun 14, 2014
I would suggest please consult a child psychologist and ent doctor.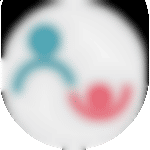 | Jun 14, 2014
Hi Nishtha, please check this link below for a similar discussion and suggested reccomendations https://www.parentune.com/parent-talk/my-18-month-old-daughter-hasnt-yet-started-talking/137
More Similar Talks
Top Outdoor Activities and Events Talks
+ Start a Talk
Top Outdoor Activities and Events question
Top Outdoor Activities and Events Blogs