Babycare
Health
Problem of Saying alphabet R. Created by

Updated on Jun 17, 2015
My 5 year old son used to pronounce all the alphabets very well when he was about 2. 5 years old. Then we stayed in US for about 2. 5 years and now he pronounce R as L. Eg. When he tries to call his friend Ryan he actually says Lion. Is it normal or should i consult a speech therapist. The important thing is that sometimes he says R correctly but that is by mistake. Till what age should i wait. We are planning to go back to US. R is an important alphabet over there. I dont want my son to be embarrassed or feel that something's wrong with him. I am very worried about this matter. Please suggest. Thanks alot
Kindly
Login
or
Register
to post a comment. | Jun 18, 2015
Oh ok | Jun 18, 2015
My son is 4 now. His pronunciation was also good till the age of 3. 5 years. But then he has problem with letter r. In play school he used to read t for tree but after some months of admission he say t for tee. Thank god i understood his problem and try to correct him and make him realize. after some days he realised his problom on his own and read r sound words repeatedly. Now he can pronouce r correctly. I think the problem behind this behaviour of my son was his fear of his school or teacher. | Jun 17, 2015
Ok, or it can be confusion also of English and Marathi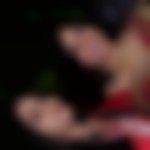 | Jun 17, 2015
It may be because of his company . or due to ignorance. but i am glad you figured it out ,, Not an issue of worry, just focus on reading , :) | Jun 17, 2015
I was wondering if it is common that earlier a kid speaks clear and suddenly starts saying few alphabets wrong | Jun 17, 2015
Thank you so much Simran. Will try it ??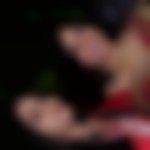 | Jun 17, 2015
There most important thing is do not work harder, it will make the child nervous and he will stop making progress, One way is to while reading include objects and things which have R like car , teach your child how to control their tongue by using their finger, let him feel the space between the tongue and the bottom teeth,. Picking words that end with R are the easiest to start with. Good luck. :)
More Similar Talks
Top Babycare Talks