Parenting
Pronounciation mistakes of my 3 year old daughter. Created by Updated on Aug 31, 2015
She pronounce "T" instead of "K" same goes for KH, G, GH.. D instead of G etc.. when asked to pediatrician he said she is just 3 and 13, she wl learn to speak gradualy. Pls advise of anyone have faced the same problem. And would also like to know about the speech therapist and their no of sittings and fees etc..
Kindly
Login
or
Register
to post a comment.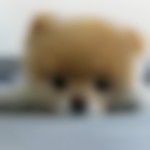 | Aug 31, 2015
Gouri Dinesh Bangera, don't worry at all. it happens with children. even my daughter had pronounciation difficulties, but by 5-6 years she was sorted. More than going to speech therapist, and stigmatizing the child into feeling that something is wrong with her, ask her teachers at school for support and they can maybe focus more on her pronounciation. At home too, ask her to speak slowly, check her gently when she speaks wrong, ask her to speak after you, and my daughter's teacher advised: introduce more words of the alphabets the child tends to speak wrongly. For eg: if she speaks K wrong, introduce more and more words to her that have a K sound. this is like a practice for her tongue. And don't stress.. in another 2-3 years she will be talking clearly. | Aug 31, 2015
Gouri Dinesh Bangera, As your pediatrician said, it's quiet common with preschoolers. The reason is that they dont understand how to roll the tongue to make the sound of the alphabet. For K the mid part of the tongue bends and the sides of the tongue touches the molar whereas for T the tip of the tongue touches the upper jaw. Show her the difference how to bend and make a sound. But do not point it out too often to make her feel conscious that she is making mistakes as it can stop her from expressing in words. Occasionally tell her how to make the sounds. As Nikita said, use more words that start with K,G in your conversation. But dont make her aware that you are doing this exercise to correct the mistakes. Gradually she will learn. so there's nothing to worry.
More Similar Talks
Top Parenting Talks