Babycare
Proper Hieght and Weight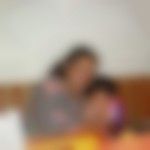 Created by Updated on Nov 07, 2012
Hi, My Daughter is 3 yrs old. Would like to know the proper height and weight required for her age. She seems to be in the lighter side, but the doctor says as long as she's active its not an issue. Anything for increasing her appetite?
Kindly
Login
or
Register
to post a comment. | Nov 07, 2012
Hi Hema. My daughter too is on the lighter side. Children's size and stature are usually determined by those of the parents to a large extent. I agree with your doctor, if your daughter is healthy & active, then you need not worry about her weight :) To help with her appetite, I can suggest a few things- please make sure that there is enough gap in between her meals and snacks or avoid giving her heavy snacks. To make sure that she is hungry at mealtimes, encourage her to be on the move, like, go out for a walk or play, or play indoors instead of sitting in a place reading or colouring.. 3 year olds are very active anyways :) | Nov 08, 2012
My daughter is also on the lighter side, and so was I till my teens. My sister was too, and not only did we turn out fine, we never gained too much weight in later life. And though I am an average 5'2" my sister is taller for her generation. So as your doctor, and mine too, said, no need to worry as long as your child is active. I agree with Arunima that your child needs lots of exercise. Keeps healthy snacks on the dining table that you child can reach for. I keep dry fruits and nuts, along with cheese. Suggest snacks when your child is hungry, my daughter loves cheese and curd between meals, though she is a very picky eater. Also according to a doctor friend, protein is very necessary in the form of eggs, fish, meat or daal and 'saag'.
More Similar Talks
Top Babycare Talks