Parenting
Public speaking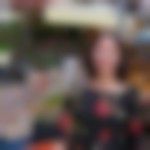 Created by

Updated on Jun 13, 2013
My son is 5. 5 years old and refuses to participate in public speaking activities anywhere and on any topic. He has had unfortunate experiences in the past where the mike made a funny sound and everyone laughed. How do I encourage him to have more confidence in public? I do give him many avenues and do not force him but I want to encourage him rather than push him. Will theatre classes help?
Kindly
Login
or
Register
to post a comment.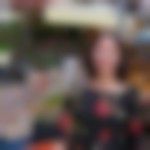 | Jun 17, 2013
Thanks a lot friends. I hope your suggestions help. | Jun 16, 2013
Dear M ... I appreciate wonderful suggestions by fellow moms. The other thing that you can try is telling stories of success after failures or how famous people(scientists, actors, models) were made fun off but they focused on their goal/act/performance. You can narrate real life stories regarding you as a child overcoming challenges like this. The idea is that children love stories and stories get registered in their mind easily. You can encourage him to pick his favourite character from some story and you pick some other and act out those characters off and on :) - let such sessions be highly appreciative and fun, You can deliberately make mistakes and be a model of bouncing back or keeping up with good performance no matter what!! Gradually your child will leave his old pattern and develop confidence :) Be Patient - it will take some time and effort - All The Best !! | Jun 14, 2013
Dear M,The age is extremely tender and the child may have issues with socializing. Make him talk in front of a familiar group, preferably family and friends. Encourage and appreciate him for his efforts. Emphatically tell him what an effecient speaker he is, and that more people would love to hear him. Reward his efforts modestly. Last but not the least, take his teachers into confidence. I feel it is an age related issue and he will grow out of it soon, if he is shown the right direction! | Jun 14, 2013
Hi M ! Well stage fear is something which most of us still have. It takes lot of effort n practice to overcome it. I too got a mike for my daughter when she was around 2 years old. She used to love singing on mike in front of mirror. U can involve him in a play activity with friends, cousins, or with family members like grandparents, uncle aunt father etc. who could listen to him and motivate him by clapping praising in the end. This wud boost his self confidence. U can also ask him to introduce himself or speak on any topic he is fond of. Beginning with topics he is confident of can motivate him to participate in public speaking activities. Motivation, praise, appreciation is very important n nowhere he shd be embarrassed, compared or scolded.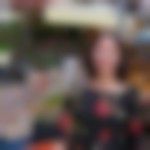 | Jun 14, 2013
Thanks Himanshi. I never thought of that. | Jun 13, 2013
To get your son out of the cocoon what you could do is buy toy mikes which are easily available in the toy shops costing around Rs 500-600 with nice cartoon characters on it. At home encourage him to sing rhymes on the mike so that he get confident of his own enhanced sound through mike. Appreciate him by clapping on his performance ,so this would definitely boost his confidence .Try this my daughter loves this performance act at home and has helped a lot in her class public speaking sessions.
More Similar Talks
Top Parenting Talks