Babycare
Puts everything in mouth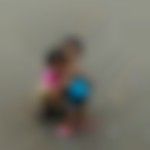 Created by

Updated on Jan 25, 2016
my 10 months daughter puts everything in mouth irrespective of wat dat thing is she just wants to take it in her mouth m very worried abt her this habit pls help
Kindly
Login
or
Register
to post a comment. | Jan 25, 2016
Hi Shailaja.. my daughter is 9 months old and she does the same too since she was 4 months old.. it is completely normal that's what my doctor said. This generally causes diarrhoea so please take care that whatever she puts in her mouth is among her things only.. and keep washing her hands frequently.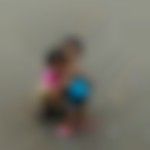 | Jan 25, 2016
Thanx @gayatri | Jan 25, 2016
My child only 4 months old I have same problm | Jan 25, 2016
My child only 4 months old I have same problm | Jan 25, 2016
Shailaja people say a lot of things.. most of the people are self proclaimed experts.. give her proper sterilised toys to play with, try teethers and as carol said take care of baby proofing and she will be all good..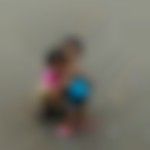 | Jan 25, 2016
Hey @gayatri yes she is teething @carol thanx dear but i was worried coz ppl around started saying many things like i must be behaving like this in pregnancy thats y she is like this and some said she is some vitamin deficient | Jan 25, 2016
Babies explore and learn through their 5 senses and the most common way is to taste and see what it is. So they keep putting everything in the mouth they find on their way. So child proof your house first. No sharp edges, no sharp object within her reach, bathroom doors closed (to avoid drowning accidents), no heavy things above her head that she could pull down, no medicine or cleaning agents or poisonous things within her reach, no open electric sockets, no tiny objects which could cause choking hazard, no strings or rope within her reach (to avoid strangulation), no plastic bags (to avoid suffocation) within her reach, use door stoppers to keep them from closing, no live wires seen outside, no candle or fire within her reach. Keep the floors clean. Once you child proof your house, you can leave your daughter unattended without much tension for a while say 10 to 15 mins | Jan 25, 2016
Is she teething??? If yes then get those teething aids that are available.. The babies do feel the need of biting on to something while they are teething..
More Similar Talks
Top Babycare Talks