Hobbies
Quality time with child in nature Created by Updated on Sep 03, 2013
Hi fellow parents. i am a working mother. I hardly spend time with my child. Lately, i realized he is not at all interested in going out and playing. I think i should spend some time in open area/ garden playing with him. Please suggest some ideas for spending time in nature with kids on weekend?
Kindly
Login
or
Register
to post a comment. | Sep 10, 2013
The way to get the child to go out and play is to make it "a habit everyday". 1. Try to arrange for the child to spend time between 5 and 6 to have outdoor activity. 2. On weekends, make it a practice to play outdoors / park with your spouse and kid/s. 3. Visit to the park cud be done once a week. Visit to a zoo, visit to the beach or play gyms can also be fun experiences. There , you can explain about nature to your child. 4. Also, encourage your child to collect small things from nature like seeds, flowers, mushrooms, feathers, shells from the beach etc. All this remains in the memory of the child. 5. Planting green gram dal and watching the seeds grow in a pot at home is also great fun! | Sep 10, 2013
Hi Ayushi, | Sep 04, 2013
Ayushi. This problem is face by all the parents in todays time. refer to the link of a review page - http://parentune.com/reviews/youreka/662 They may suggest you couple of options to spend time in nature.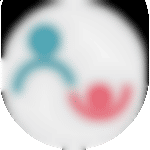 | Sep 04, 2013
Hi Ayuhi, you may also read - https://www.parentune.com/parent-blog/ndd-the-newest-disorder-affecting-our-children/265 | Sep 03, 2013
Hi dear Ayushi! Anurima gave very good suggestions I would like to add a few things to it. U cud set the routine in such A manner that the child gets up early n cud go to park for playing on the swings with u at least on weekends. U cud plan picnics in the park where u cud pack lunch along with other stuff such as child's size bat and ball, frisbee, big ball n a Scooty or a cycle. U cud inculcate cycling as a routine wherein child everyday does cycling for at least half an hour. U cud take him to the park n invite ur friends with kids of same age group so that both of u have company. If u have a small garden in front of ur house u could grow plants in pots together n water it everyday. U cud have a small tent/play house in ur garden/lawn wherein children could play with their toys. U cud have small sand pit in ur garden wherein ur kid cud play with diff tools such as rake etc. u cud organise tea/snacks party for kids in d lawn/garden. U cud take the child for a ride and take him to d nearby park n discuss about birds, animals , their houses, u cud focus on their sounds, their young ones. U cud talk about flowers, water bodies, process of germination, etc. hope this helps! | Sep 03, 2013
Dear Ayushi, just taking your child out, pointing out little things such as birds, ants, flowers etc could be something different and fun you the two of you. If he has a bike, let him ride while you walk along. You could also take a friend of his along to a park and let them enjoy playing games or even running about. Here are a few of links to two blogs which you may find interesting: https://www.parentune.com/parent-blog/spending-quality-time-with-your-child/218 https://www.parentune.com/parent-blog/top-12-fun-activities-to-do-together-with-your-child-this-summer-part-2/259 https://www.parentune.com/parent-blog/children-and-bird-watching/214 https://www.parentune.com/parent-blog/benefits-of-nature-walk-for-children/236
More Similar Talks
Top Hobbies Talks