Health
Rashes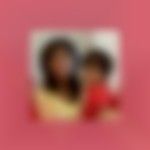 Created by

Updated on Jun 20, 2013
My son got rashes on both the sides of the groin area. Doctor prescribes EUMOSONE-M and also to keep him drey without diaper during day time. I really want to ask my fellow moms that how to manage the bowl time coz entire bedsheets and his clothes gets dirty. Yesterday 7 to 8 sheets were used. Pls suggest...
Kindly
Login
or
Register
to post a comment.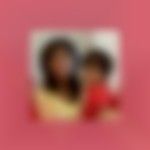 | Jun 21, 2013
Hey thank u all... today rash is little better coz m using the cream and the absorb powder.... I am not using diaper during day time. And honestly its not that difficult though i have to wash tons of sheets but still the repercussion of the diaper is much more painful. | Jun 21, 2013
Yes cornflour is a good remedy too as Poonam has suggested. The only thing to keep in mind while using cornflour is not to let your baby inhale it. Inhaling cornflour could lead to breathing problems. Before applying on your baby, dust it away from him and then dab onto the rashes. | Jun 21, 2013
Hi Sunny , use absorb powder & mix some cornflour in it . and keep on dabbing on the rashes .. after every 1 hours and if possible mix some baking powder in a small tub in warm water and make him sit for 5 min. do this twice in a day . i m 100% sure the rashes would go away . the same had happened to my daughter & ma niece . It has really worked . in future mix little corn flour in your powder and keep if possible use absorb for private parts.. he or she will never get rashes.. and yes diapers also matters . avoid keeping diapers for long hours. | Jun 20, 2013
Hey Sunny, its too early to start toilet training your baby. The ideal age is around 2 years. I agree with Shikha- you may already start using words (real words such as peepee and potty) to help him distinguish pee and poo :) | Jun 20, 2013
Hi Sunny, If the rashes is because of summer and heat... apply coconut oil on effected area after sleeping and pain n rashes will b vanished by d next mrg. der is sheet called baby dry sheet... u can use, it soaks urine and keep dry outside... u can buy online... i had bought it from delhi. | Jun 20, 2013
Well potty training mite take little time. Though i Do not know the exact age of ur child but believe he is between 6- 12 months. It's quite early to expect him to tell u tht he wanna do potty. But u Can still keep on trying. u can use "poo" for potty. if ur child can sit u can get a potty chair on which a child can sit with legs apart. It's better to note d timings usually when ur child does potty. As soon ur child shows any such sign and around that time u can make ur child sit on potty chair. potty chairs come in different designs n shapes.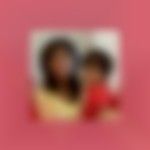 | Jun 20, 2013
Ya aniurima he was in so much pain last night. I was reading ur blog bout the potty training... m thinking of starting though its dreading. How to start with this? Would he understands potty word? Or some other funny name i should take? Which potty seat should i buy? I know m asking too many questions lately but u all are really helpful and m feeling as if m not alone :) | Jun 20, 2013
Here is a picture of the kind of training pant I use for my son. I have not found it in any online shop. Hope you find one in a store. Here is the link: http://www.amazon.com/Bummis-Training-Pants-Medium-Jungle/dp/B0015VFE5E | Jun 20, 2013
Hi Sunny. I had bought those pants from a shop selling imported goods (imported pampers, Chinese made baby toys etc) in a mall in Kolkata. I am not sure where in Gurgaon you would get them. You may also try in the mother care brand in stores like Shoppersstop. You may most likely get them in small stores selling imported goods, so look out for one. The pants usually need to be changed after its soiled once because if it goes unnoticed the first time, there is bound to be some leak after the second pee. Have you tried rubber mats or plastic sheets for the beds? You will get them again in shops selling baby products. I had bought mine from the same shop in Kolkata. The mats come in different sizes. You may place the sheets/mats on the bed with an old bed sheet or towel on it. Once it gets dirty, you may wipe the sheet and just change the top towel or sheet. It saves some laundry! Hope your baby's rashes heal soon. I can imagine how much they must be troubling him :(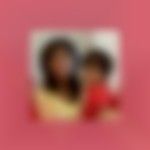 | Jun 20, 2013
Hey thanks anurima... m really worried coz rashes are too bad like a wound... i use diaper cream befor nappie and mother care one but was not applying ion the groin area but will take care now and also pls tell mwe where i would get the toilet training pants ? How often i have to change the pants after a single urine he passes i have to change ? And how to prevent my bedsheets from getting wet? | Jun 20, 2013
Hi, best thing is to apply diaper rash cream from( Seba Med ) every time u make him wear the diaper. It protects d skin. & no worries. It really helps. | Jun 20, 2013
Dear Sunny. My son too gets rashes around the groin area. It mostly comes when he has an upset stomach or lately due to the heat. It is very difficult for me to keep him without diapers as I have no help here to clean up after him. So here is what I do- I change him often (every 1. 5-2 hrs) and use some baby powder each time. You could also try getting him some toilet training pants. They have a leak proof outer covering and an absorbent inner lining. So if the baby pees once, it usually does not leak out. They are also not as fitting as a diaper. You may get them in stores selling baby products. Invest in 5-6 training pants and they will come in handy until your child is 2-2. 5 years old. The thing to keep in mind with these pants are that you will need to check and change even if he dirties it once. Hope this helps.
More Similar Talks
Top Health Talks