Health
Recurrent ear infections Created by Updated on Apr 05, 2013
Dear Parent, Did any of you experinec recurrent ear infection in your kids? My son is 3 years 3 months old and is having this recurrent year infections since he was 1 year old he has these infections mainly in the winters where he has eardischarges and pain. I have consulted multiple ENTS but all of them says that this will only get over by age 5 when his eustichian tube( tube connecting the ear and throat) developes and his immunity also develops. Can anyone help me with a suggestion.
Kindly
Login
or
Register
to post a comment. | Apr 17, 2013
Thank you Dr. Parmar yes he had x rays done for adenoids and his adenoids are a little big but according to the docs not so big to be operated and yes he used to bottle feed till last December but now he is totally off bottle feeding. Just hope his problem gets resolved at the earliest.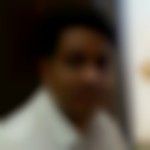 | Apr 10, 2013
Dear Joya, There are many reasons/causes why an ear infection would reoccur time and again. The most common cause for an ear infection is Upper respiratory tract infection. Your doctor may want to rule out enlarged adenoids ( if that has already not been done) As a precaution; if your child is on Bottle feed then it would be advisable to stop the bottle feed. Finally taking a second opinion from a trusted Pediatric ENT specialist will help the child immensely. | Apr 06, 2013
Thanks once again anurima and yes if my son has 4 infections then he is prescribed antibiotics 3times. in 2012 i had do give him 8 courses of antibiotics through out the year for ear infection and cough and wheezing. | Apr 05, 2013
Oh I see Joya. Your son seems to be suffering from middle ear infections, wherein fluid accumulates causing pain and discharge. One of my friend's daughter used to have this. I remember the little girl was given antibiotics. She suffered the middle ear infection about 3-4 times a year and always seemed to be on antibiotics as a way of prevention. Is your son's infection always treated by antibiotics? You may ask the doctor for some preventive measures that could help reduce the occurrence of the infections. As his Eustachian tube matures, the infections will gradually stop. I know it is a difficult stage for both you and your son, but it will pass. Hope the doctor can help with some home remedies for the time being. | Apr 05, 2013
thanks Arunima for your answer but the problem with my son is if he gets the infection once the fluid remains at the back of the ear it gets infected from time to time and the fluid does not drain before three four month. so even if he does not catch a cold after having one ear infection he is prone to have recurring ear infection untill the fluid drains. | Apr 05, 2013
Hi Joya. I think all children suffer from a ear infection at some point in time. My daughter, now 4, had it once. But my son, 13 months, had it twice already. The last time he had a bad cold, which lead to an infection in the ear. I was also told by the pediatrician that ear infections are very common among little children as when they catch a cold, the virus can easily spread into the ear canal. The same applies to the throat. I suggest you keep in regular touch with his doctor and ask for some preventive measures to help keep the infections as bay. I give my children hot soup, rasam and let them inhale steam to prevent the cold from getting worse. Hope this helps. Take care.
More Similar Talks
Top Health Talks