Health
red rashes during monsoon Created by Adi Updated on Jul 06, 2017
My daughter is 4. 6 yr old. Since last three years she's getting red rashes around legs, feet's n hand. Initially I thought it would be a mosquito bite BT when it persistent n got more I became worried bec it's itcheing too much. As season change, problem also got over. Now its happen every year during rainy season. what kind of precaution I can do to prevent this. I regularly use coconut oiling.
Kindly
Login
or
Register
to post a comment. | Jul 14, 2017
Thanks Afshan Anjum .... We are using seba med shampoo n Atogla.. n Venusia cream to keep her skin moisturize.. Dr recommended these cream n shampoo.. bt these are not effective when it comes to that rashes.. Thank to God .. this year situation is better.. only one day she got the rashes n it vanished soon. | Jul 14, 2017
Thanks shikha... we consulted many dr. All says its due to dryness... nothing else.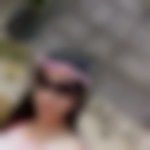 | Jul 09, 2017
Hello Adi, its due to climatic conditions not suiting her make sure you are little cautious in using baby products like massage her with mamaearth oil before bath and use mamaearth baby shampoo nd body wash since these products are v mild, non sticky and 100% natural without chemicals they will protect your baby against harmful bacterias and germs and may suit her . Also use mamaearth mosquito repellent to protect your child from mosquitos..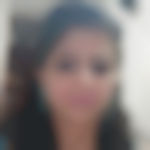 | Jul 06, 2017
hi Adi! have u consulted your doc regarding this. ? it could be due to sweating thereby causing prickly heat. u could apply calamine lotion.. make sure she doesn't sweat much and keep her in cool temperature if possible. it could be viral infection for which u again need to consult your doc. or it could be some kind of skin allergy. consult an expert for better advise. hope this helps!