Health
Refuse to use a toothbrush Created by Updated on Jul 08, 2016
My baby is 1. 7years and she got 6 teeth in the upper side and 4 in the lower. But she refuse to brush the teeth. so what should I do to make her interest in brushing her teeth? plz reply...
Kindly
Login
or
Register
to post a comment. | Jul 09, 2016
thank u Ruchir..... let me try dese.... thnx for ur suggestion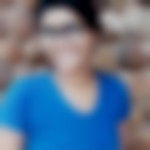 | Jul 09, 2016
Hello Raj. So you have reached the advance stage of the non- cooperation movement. Your path is little difficult. Child's behavior always depend on the way a particular thing was done in past. Hold on to your patience and perseverance. Help your child to make friends with the discarded brush. Mock up brushing for his fav toy. Ask him to clean up, sing him 'this is the way to brush your teeth'. If the toothbrush has absolutely become the enemy, use the age old method of brushing with finger, which could be little less intimidating. We get slip on finger brush, use it. But remember, to inculcate any habit more fun a process easier it will be. Happy Parenting. | Jul 08, 2016
hi... i hv tried dese things... bt my son still not intersted in brushing. even he refuse to clean his tounge. plz advise more tricks..... thnkx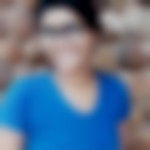 | Jul 08, 2016
Hello Jeethu. A non-cooperation movement while brushing every parent have to go thru. Different children respond to different ways. Hence, as a parent, patience and perseverance absolutely needed. Here are few ideas that you could try. Kids always luv to imitate parents. Use this rule to inculcate this habit by keeping her brush ready and keep it next. Ask her to copy. Make the whole brushing act a playful one. Looking at the bubbles, over the top mouth rinsing sound. Anything, which makes it fun and smile on her face. Once the brush is allowed inside mouth, just try to guide her hand. Seeing the reflection of what is she doing could help in the process. Remember, more fun the act the whole brushing will be smoother. Happy Parenting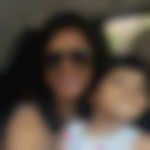 | Jul 08, 2016
Hi Jeethu, which tooth paste you are using.
More Similar Talks
Top Health Talks