Parenting
Refusing bottle feed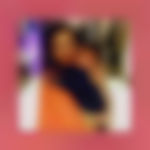 Created by

Updated on Jan 22, 2016
Hello mommies!! My daughter is 3. 5 months old. My feed is not sufficient for her so I started giving her top feed. She is refusing bottle feed .i have tried many many times but she is not willing to take it. She is comfortable taking it with spoon I m worried, as feeding baby with spoon is not a long term solution especially while travelling ..I don't think that she will accept bottle feed ever! Plz help
Kindly
Login
or
Register
to post a comment.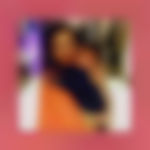 | Jan 26, 2016
I hope so | Jan 25, 2016
Don't worry if ur 3 month old baby does not take bottle feed ..she will learn as time passes ...my baby started in 8th month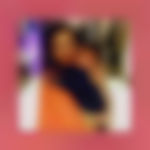 | Jan 23, 2016
I m already trying from avent bottles | Jan 23, 2016
Hi, please follow the link. Try that bottle, it should solve your problem. http://www.amazon.in/gp/aw/d/B007VBXJ7M/ref=mp_s_a_1_5/275-7983612-9967852?qid=1453507745&sr=1-5&pi=AC_SX110_SY165_FMwebp_QL65&keywords=philips+avent+nipple&dpPl=1&dpID=31csrCY79-L&ref=plSrch | Jan 22, 2016
Sam here. My baby is 6 months old N not taking either from bottle or spoon | Jan 22, 2016
There will be Philips avent nipples suitable simulates mother's breast.. | Jan 22, 2016
Use pigeon nipples. .they are customised to age. it fits in any bottle. also try changing formula. i was feeding dexolac first which my LO refused to have. So I started enfamil .give it while the kid is asleep... once the baby gets used to it.. try it while awake.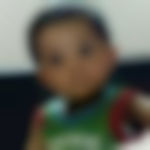 | Jan 22, 2016
Try changing bottle.. M using pegion wide neck bottle with presistalic plus nipple... My baby knows how to suck but he only like my milk in it. | Jan 22, 2016
Keep trying.. Try when ur baby is sleeping. My baby is 5 month old. and he only takes bottl while sleeping. | Jan 22, 2016
Do one thing put a nipple on ur breat while she feed than she'll start taking bottle.. i have done the same thing... | Jan 22, 2016
Same problem tanisha. Baby 3mnths, needs to travel n will also join office soon. Your post may help. Let c. | Jan 22, 2016
Hi... Even i am facing the same problem. My daughter is 4 months old and refusing to take bottlr feed. Please help..
More Similar Talks
Top Parenting Talks