Food and Nutrition
regarding gripe water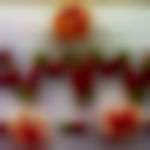 Created by Updated on Jun 15, 2017
my daughter is 20days old can I start gripe water to her
Kindly
Login
or
Register
to post a comment.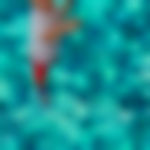 | Jun 17, 2017
no gripe water fr babies... itz restricted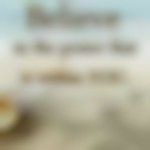 | Jun 17, 2017
dont give gripwater | Jun 17, 2017
J 1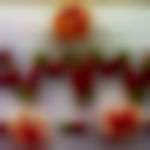 | Jun 17, 2017
thanks nice msg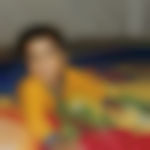 | Jun 17, 2017
which brand gripe water is best | Jun 17, 2017
never use gripe water strictly restricted by doctors | Jun 17, 2017
don't give gripe water regularly. it's not a health tonic. use only gripe water which is free from being sodium bicarbonate. otherwise u can give fennel water.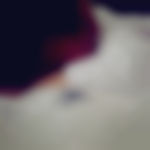 | Jun 17, 2017
Yes, gripe water is safe — as long as it doesn't contain alcohol or sucrose (which can cause tooth decay). But always check with your doctor before using it. TIPS FOR USING GRIPE WATER If your doctor does give you the go ahead, follow these tips for choosing the best (and the safest) gripe water: Read the ingredients carefully.  Look out for vegetable carbon (charcoal), as it may cause constipation. Only buy brands that are alcohol- and sucrose-free and made in the U. S. Read the instructions.  The ingredients in gripe water brands vary, and most have different instructions for use.  So before tearing open the box, make sure to read the label carefully. Some brands recommend waiting until your baby is at least 1 month old before use. And almost every brand varies when it comes to how long you should use the product, so be sure to read up before you dole out doses. Watch for allergies While gripe water isn't likely to cause an allergic reaction, as with any new food or drink you should still be on the lookout for symptoms of an allergy such as hives, itchiness, watery eyes, swelling of the lips or tongue, trouble swallowing or breathing, vomiting or diarrhea. ALTERNATIVES TO GRIPE WATER If you're not completely comfortable using an herbal remedy to calm your child's cries, here are some other tips to try: Switch formulas.  A quick cure for some colicky babies could be a simple switch from using standard cow's-milk formula to using one that doesn't contain cow's milk. Research has found that hypoallergenic whey-hydrolyzed formula decreases colic symptoms in babies, but it's important to note that these hypoallergenic formulas can cost three times as much as regular formulas. And since only an estimated 1 to 3 percent of babies are allergic to cow's milk, it's best to talk to your child's pediatrician to determine if your baby really does have an allergy before switching. Also steer clear of casein-hydrolyzed formula or partially hydrolyzed formulas, since there is little evidence they work.  Give an infant massage.  A nice, relaxing rubdown is a soothing way to curb colicky cries. It's also a great opportunity for mommy-and-baby bonding. Swaddle away.  Wrap up your little one nice and tight in a warm blanket. Try rocking and dancing while holding her in your arms for an extra soothing sensation. Apply tummy pressure.  Some colicky babies find relief when pressure is placed on their bellies. To do this, simply put your baby face down on your lap or sitting up on your lap with her tummy against your hand, and then gently rub or pat her back. source. - colic survival guide.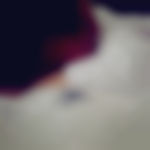 | Jun 17, 2017
gripe water was recommended by me neonatologist when he had upset tummy for 3 days continous. it is not recommended for daily use. its only in india i think gripe water is considered to b something very bad. it s not as bad as trying anything innovative on a baby. it has a prescription amount like just 1 tsp one time for babies under 6months. visit any hospital in the middle east and they r gonna give u gripe water only before trying another medicine.... its an age old remedy for colic babies. | Jun 17, 2017
my daughter is 5 months n m regulary giving her gripe water . it doesnt did any harm to her infact she have good digestive system . no doubt doctors do not advice bt its totally harmless ..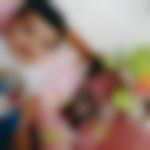 | Jun 17, 2017
try avoiding it... it contains traces of alcohol... it make baby sleep. so better to avoid.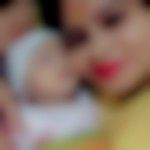 | Jun 17, 2017
no colocaid, bcz it is only for cholic pain | Jun 17, 2017
no gripe water........ plz........ only bm till 6 months .... | Jun 17, 2017
cymbi drops is preferable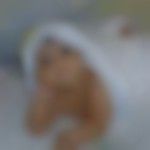 | Jun 15, 2017
check with ur ped. | Jun 15, 2017
Hi priya.. don't ever give grape water to baby until & unless baby to complete 6 months .,in this stage only mother feeding is best to give or formula feed.. consult your pediatrician before trying anything new becz it's very delicate stage to babies where babies can get infection quickly. Takecare | Jun 15, 2017
No gripe water.. use calicaid for gas..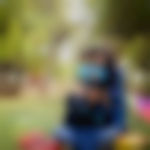 | Jun 15, 2017
usually doctors suggest not to give gripe water... pls do avoid...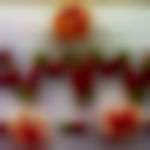 | Jun 15, 2017
thanks a lot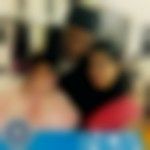 | Jun 15, 2017
Yes you can give gripe water half teaspoon once in the morning to your baby for 0 to 3 months.
More Similar Talks
Top Food and Nutrition Talks
+ Start a Talk
Top Food and Nutrition question
Top Food and Nutrition Blogs