Babycare
regarding motions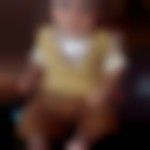 Created by

Updated on May 21, 2017
hie friendz please help me regarding my son s 6+ so he is using fr motions continously I approached to doctor also he gave ofm econorm n d other I used it but no use yar plz suggest me any other remedy he s going from since 10 days wat to do yar I'm so tensed plzzz frndz suggest me fast remedy some times he is going loose n sometimes solid and watery also plz help me out
Kindly
Login
or
Register
to post a comment. | May 21, 2017
Rajeshwari! have you tried giving Cerelac earlier?did baby show any abnormal response such as loose motions or vomiting or any allergy on body? if no, then please go ahead and give cerelac in a small quantity. if yes, please avoid giving it as child might be allergic to one of the ingredients of cerelac. find out what that ingredient is and avoid giving other foods which have the same ingredient. don't worry Rajeshwari she will be fine.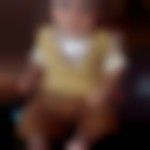 | May 21, 2017
thq u yar I to feel d same wat can I give him yar now I'm so tensed yar can I give cerelac r not now den 1 time I'll feed him a day n evng can I give apple n evng wat to feed him now | May 21, 2017
hi Rajeshwari Ganesh! has he been just recently weaned? if yes, please introduce one dish at a time . give in small quantities to see child is not allergic to it or is able to digest it well. if there is no such allergic response , gradually increase the quantity and keep serving it for a week or so , once the child has developed tatse for it, introduce a new dish . again check it's easily digestible or not and child is not allergic to it. as far as loose motions are concerned, 10 days is a long time. child might get dehydrated. please take second opinion if u r not satisfied with the medication prescribed. hope this will be of help to u!
More Similar Talks