Food and Nutrition
Regarding solid foods Created by

Updated on Jan 17, 2017
Hi my twins r 15 months .boy and girl. girl eats anything anytime. eg. if I'm eating banana ....and I feed her with hand .....She eats it. but boy only eats food by spoon.... He doesn't put anything in his mouth except spoon. and they take food only in paste form. I hav to make a paste of rice or vegetable or fruits..... I rice is not smoothly blended .....They vomit it..... How do I start to feed them with hands and just mashed rice. Plz suggest.
Kindly
Login
or
Register
to post a comment. | Jan 19, 2017
Thanks manasi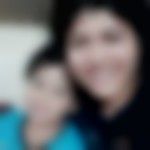 | Jan 18, 2017
don't worry so much Bbt the dirt dear..... let it babies feel the food then only they will be interested in food... don't grind things like rice give them in separate plates give them spoons n let them do whatever thy r doing (I knw with twins u must be hasseled all the time) but still for long term benefit u have to take some pian. n never ever force feed n don't try to feed them all the time they loss Interest in eating then. when u knw they r hungry give them to eat n after 5-10 when the finish playing u feed them. n let them vomit for some time feed very small bytes. they don't knw how to chew that's y they vomit u have to teach them n u have to tell them yehi milega no more blending things . good luck | Jan 18, 2017
Thanks puloma. .....will do tht henceforth. .. | Jan 18, 2017
Ananya .. u eat the stuff first before him n thn give him .. make sure that he is watching u while u eat .. make him feel like its vry yummy .. my 2 n 1/2 yr daughter never liked guava but once i was hving before her n c was watching me thn suddenly c asked for it .. n now c like it vry much ... so try n dont giveup by doing once or twice do it again n again | Jan 17, 2017
Hi puloma. ... thank u for ur reply. The thing is if I give any eat able in his hand he things thts dirt and throw it.... and he don't put anything in his mouth. but baby girl she eats anything little little tht I give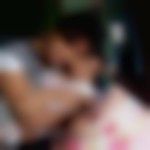 | Jan 17, 2017
lpputupp | Jan 17, 2017
Hello Ananya.. its time u need to give them solid foods ... if he is not hving by hand, feed him by spoon, whts the harm,different babies hv different food habits .. ya if he is not hving solids thn u can start with rice pulse well cooked in cooker n smash it properly but dont grind .. try to feed him by hand making small morshals . same way u can try pulse chappati or milk chappati .. make roll of paratha or puri or chappati n give him to eat himself ... at first he may eat less n waste more but slowely ll learn to eat by hand ...
More Similar Talks
Top Food and Nutrition Talks
+ Start a Talk
Top Food and Nutrition question
Top Food and Nutrition Blogs