Health
Remedy for cold and cough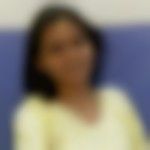 Created by

Updated on Nov 24, 2014
Hi All, I have 2. 6 yrs old son. He suffers from cold, cough followed with fever very frequently. Our pediatrician told, this will be like that till the age of 5 but as a mother I can see my baby suffers so much. Doctor suggest us few common medicines like tixlix, Bricanyl followed with nebulization twice a day but he is not getting relieved completely. After every week he suffers again with cold. This time he is suffering almost since last 1month. We have tried so many medicines but very less effect. He is not able to sleep properly so his nature is also changed a lot. All the time he will be restless, crying for all the things. Our doctor has suggested to give him sepline and nasanex for 6 months and we are giving him since last 20 days but no relief. Please anyone suggest what to do. or can I try any homemade remedy for cold, cough and fever. One more request to suggest any good pediatrician in Gurgoan. I am consulting Dr. Hemant Gogia and Dr. Rajiv Chabara in Arthemis Hospital. Please suggest for the solutions.
Kindly
Login
or
Register
to post a comment. | Dec 04, 2014
I mean*if he is not inhaling the steam :-) | Dec 04, 2014
Hi varsha, if he not the steam then Close all windows of the bathroom and open the hot water from the geyser let him inhale like Steam bath do it daily. after that apply vicks vapourub on his chest ,back and on his neck everyday for a week and as normally you do make him drink warm water ..for cold use Zyrcold syrup and for cough Bricanyl ( for how many ml consumption plz consult doc) i used to give 2. 5 ml each morning and evening.. and warm clothes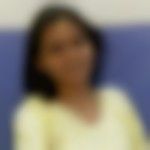 | Nov 28, 2014
Thanks Meenu... I will try this. | Nov 28, 2014
Hi varsha, foe phlegm give him mulethi mixed with honey at night before sleeping(no water after that). In morning give him lukewarm water which will take out the phlegm. Repeat for 2-3 days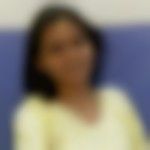 | Nov 28, 2014
Thanks Leena. This time I will ask my doctor about this test.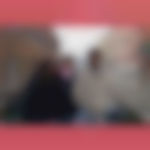 | Nov 27, 2014
My son when around 1. 5 years old when he underwent test. Later on he was diagnosed with allergic bronchitis.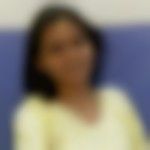 | Nov 27, 2014
Thanks Leena for sharing your views. Please tell me at what age we can go for the allergy test for my son as till now no doctor has suggested me. Only they are saying might be his adenoid has increased for which they has suggested me to give him Telekast Kid, Septiline and Nasonex for 6 months.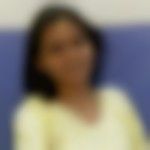 | Nov 27, 2014
Thanks Gunjan. Which inhaler you have given. Is it the normal Vicks inhaler which is available in the market ?? And how a baby can take out his phlegm. I am really worried. All the time my son will be suffocated because of phlegm. I also tried giving him steam but he is not allowing me to do this then I also afraid that if I will do it forcefully he might get burnt. I think change in weather is his problem, around 1. 6 yrs back we were also in Bangalore and there he was quite ok means there was not frequent change in weather so he was not falling sick so frequently. All my pediatrician says that this will be like that till the age of 5. I will try to keep steamer near his bed once he will be sleeping as suggested by Manas. | Nov 25, 2014
Hi Varsha,i thought of sharing my experience with you.... i had similar experience with my daughter and the cough,cold would be accompanied with vomitting with lots of phlegm followed by fever. last year we went to london. there the weather most of the year around is like how it is in gurgaon in sep-oct-nov... n then the temperatures further dips till zeros n negatives.... i kept trying home remedies like massage with hot mustard oil and garlic,honey and shitopladi,honey and ginger juice,etc but to no avail.... i had taken bottles of tixylix and maxtra from india n kept finishing bottles after bottle.... nothing worked.... the doctor there advised inhaler which is commonly used by kids there and adults alike... but i had a fear in my mind that it will result in her getting addicted to it so i kept avoiding it.. after around a month and a half of resisting and seeing my child suffer... daily cleaning bed sheets and clothes full of vomit i gave in and tried the inhaler and within a week the effect was evident... she was using inhaler till i came back to india around june.... i kept varying the dosage as needed..... then when we rched india i did not give it to her as she did not need it.... i am in bangalore now and it has just started becoming a little cold... the weather keeps changing here... n she has started with similar symptoms again.... i have started her back with the inhaler and it seems to be workin.... of course i also have consulted a doctor and have been advised that she is down with viral... he has given med like chericof,etc.... but i would advise u to keep trying the steam... its very effective... how i convinced my girls to take it was,we would all take turns and count till 50 for each turn... also zandu chayawanprash helped.. with warm milk n no sugar... all the home remedies started working with the inhaler.... just check with your doctor... all the best... hope your child gets better soon.... | Nov 25, 2014
Leena how old was ur son wen u did his allergy tests. I reside in Mumbai n my son is suffering from frequent cold cough n fever since he was 2 Months. I was told by my homeopath tat myson wud b allergic to milk n mlik products citrus fruits but v can't do any allergy test till he s 5.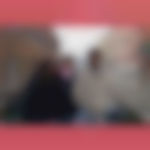 | Nov 25, 2014
Hi Varsha, don't give the chawanprash with milk. Once an ayurveda doctor had advised me so since there is amla in chawanprash which is acidic and hence should not be taken with milk. No, I've no idea about Gurgaon as I'm in Ahmedabad. But we lived in Faridabad when my son a year old with similar problem when he underwent a battery of test in Escort Hospital, Faridabad. There was one Dr. Anju Bhattnagar there. But now I don't have any idea about her. He was found to be allergic to pollen grains, dust and foods with preservatives. After that taking care of him became much easy.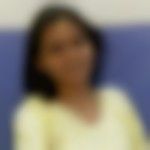 | Nov 25, 2014
Thanks Manas, I will surely try this. | Nov 24, 2014
hi Varsha Kesarwani, I agree with Ankita that steaming is a natural way and most helpful. for steaming check out the steamers available in the chemist shop. these can be put on a table near the child and put on, when the child is sleeping, without disturbing him. just remember to close the doors and windows to stop any drafts of cold air. also, stay with the child to keep the temperature in control. Also, get him to blow his nose frequently, to discharge any allergans. There are some yoga breathing exercises that are known to be effective, such as forcefully breathing in and out. Find out those and try those too. these may help.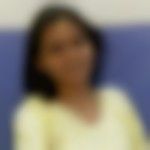 | Nov 24, 2014
Hi Leena, None of my doctors did any allergy test. They are just saying that in some babies, we get these kind of symptoms till the age of 5 yrs. I am already giving him Chawanprash daily along with milk. Can you suggest any good pediatrician in Gurgaon.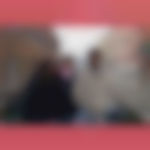 | Nov 24, 2014
Hi Varsha. Did your doctor do the allergy test? My son used to suffer the same and indeed with age it improved but the knowledge of the allergens helped me a lot in protecting him from the repeated sufferings. Start giving him 'chawanprash' regularly twice daily. It will be of great help. It is my personal experience.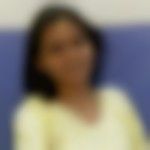 | Nov 24, 2014
Hi Parentune team, I have not found any content in these link. Please help me here.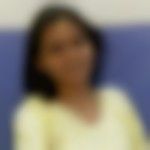 | Nov 24, 2014
Thanks Ankita, I have started giving him adrak and honey or honey and lemon juice, but now he is not allowing me to rub any oil on his chest or throat and he is not at all taking steam. But still I will try this. Thanks for your suggestion. | Nov 24, 2014
Hi Varsha, in a way what your doctors have suggested is right. It takes 4-5 years for children to build immunity. Even septilin is like an immunity boosting syrup but it will show results only in long term and through constant administration. But your concern is valid enough. Frequent cold coughs bother children too much. What you can do therefore is try giving him boiled down tulsi water with a few herbs such as mulethi and adrak to keep him free of cough and cold; give him vitamin c rich foods; and more than medicines focus on methods such as steam, rubbing warm oil on chest and throat, honey for symptomatic relief. Also ensure he is warm in winters, well covered at night and limit his exposure to an infected person. Hope this helps.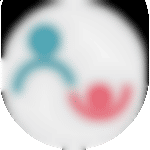 | Nov 24, 2014
Hi Varsha Kesarwani, Thank you for sharing your concern with us. We understand your concern. While you receive suggestions and inputs from fellow parents on parentune, in the meantime, here are some blogs which deals with the concern area mentioned by you and may be of help - https://www.parentune.com/parent-blog/fighting-cold-and-flu/389 AND https://www.parentune.com/parent-blog/cold-and-flu/164
More Similar Talks
Top Health Talks