Health
resources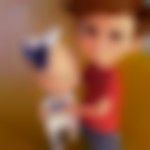 Created by Updated on Mar 26, 2020
what are the precautions we should be taking so that our children and we all are safe even while we all are in social isolation.
Kindly
Login
or
Register
to post a comment.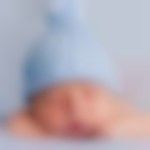 | Mar 26, 2020
Hi @sneha !that's a very pertinent question at this hour. We all need to be patient as even confusion and impatience is contagious . We need to make sure, no one from family is going out and even if someone one is, it is the same person who is going out again to arrange essential items like milk , veggies etc. The person going out should ensure he has worn a mask, is maintaining distance from others while going in the lift or to the shop. also the moment he is back, without touching anything he washes his/her hands and face with soap well. The clothes should be changed and kept in a separate bag and the same clothes should be used everytime he/she goes out again. the same carry bag to be used again and the milk packet and other items needs to be washed before consumption. Children need to stay indoors and wash hands regularly. I am sure if we all take these precautions, our children, family members, society and everyone would be safe. @ | Mar 27, 2020
I agree with Namrita on the precautions except for saving the clothes for next trip. As per WHO, virus can live on the surface from 24 to 72 hours depending on the type of surface. Esp if it's porous like paper and clothes, it can stay longer. So saving clothes in bag for next trip would have many Chances of contaminating other surfaces. So I would suggest to put the clothes for washing immediately after you return from outside. Whenever I go out for buying essentials, I wear a pair of plastic gloves. If not plastic gloves, use tissues while touching the public door handles, lift buttons, food cart handle, atm, auto pay machine for parking , while pressing button while taking parking tickets etc. Immediately after I return I dispose the gloves properly in a separate garbage bin (not in kitchen). And wash hands immediately with soap. Then I also wipe the car steering wheel, car door handle, house door handles, any plastic surfaces with diluted bleach solution. Try to spend as little time as possible in shops. Plan well in advance what you want to buy. Try to get back home asap. Don't venture out unnecessarily. Keep yourself hydrated. Wipe the surfaces at home with disinfectant solution.
More Similar Talks
Top Health Talks