Parenting
Responsible Created by Updated on Jul 22, 2013
hi fellow mothers, Are you also being accused whenever your child gets sick. No credit for day and night child care but whenever my daughter falls sick, Oh Boy complaints start, AC was very fast. You might have given something cold and blah blah. Why?
Kindly
Login
or
Register
to post a comment. | Jul 23, 2013
Thanx Sunny, Neetu All over the world mothers have to take the heat. May be its part and parcel of motherhood.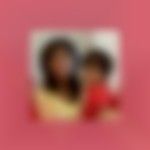 | Jul 23, 2013
Hey deepti... totally understand that it really hurts after putting ur whole life into ur family and also dents the confidence. Neetu is right bout being patience on painful comments. Others areonly good at giving suggestions but no one would stay awake entire night to take care of baby. That sacrifices of health and social life we as a mother do. Its always easy to play blame games but tuff to take charge. Happy child everyone wants to hold and love but the moment baby cries zoop give back to mother huh! ...dont worry and no need to feel bad.... you are doing fantastic job being a mother. | Jul 22, 2013
Hi Deepti! Yes most mums get to hear these things, specially when the kids are younger since even we are also new to so many health issues and sometimes cant figure out what went wrong. But as years pass, we get a better hold on our children's health and habits. As my child has grown older, I have also grown as a mother and individual myself. Taking cue from my experience, I would suggest that when you are accused of not taking proper care of the child, just politely and with full confidence, assure your family that children will fall sick even if we take utmost care. Since the child is still developing immunity, it is impossible to protect them from every possible bout of illness. You are also learning as a mother and would like your role and efforts to be respected. I myself used to be full of self-doubt when someone would say something like this, while now looking back I feel I did a decent job of raising my child. My learning - dont argue to prove a point, just simply convey that you are looking for support and being judged hampers your efforts in caring for the child. take care. | Jul 22, 2013
Hi Shikha i stay in nuclear family and these are from my husband and the main reason for our fights | Jul 22, 2013
Hi dear Deepti! Well I am sure this happens with almost all mothers who r living in a joint family. living in a joint family has its pros and cons. But we should not forget the fact that when our child is unwell we have so many adults to guide and care for him/ her rather than the just the two of us (parents). Also they have been with us thruout our thick n thin. Mostly their warnings proves to be a blessing as it is a mix of experience + knowledge. Last but not the least they care for us and love us and want us to be healthy n happy even if for this they have to risk their good image. Trust me u r lucky to have their blessings with u otherwise their r many mothers like me who have brought up r children alone with hit n trial method and no guidance.
More Similar Talks
Top Parenting Talks