Parenting
Restaurant and kids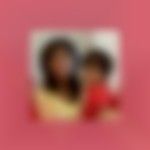 Created by

Updated on Jun 19, 2013
Its so difficult to dinning out with my 1 year old son. He is developing a habit of throwing things on the floor. He becomes really Gets difficult to manage. Suggest me anything which keeps him busy until we have food or any toy although he gets bored with the toys very soon but still.
Kindly
Login
or
Register
to post a comment.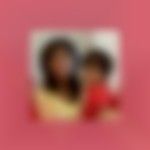 | Jun 22, 2013
Thanks everyone and shikha i do give him dhokkla nut will surely try Idli and plain dosa. | Jun 22, 2013
Idli is very soft, plain dosa, noodles, plain rice,paneer pakora, tawa roti, naan any sweet dish like ras malai, gulab jamun or any dish wish is bland. U can mash it n give with spoon. U can also give beverages like fresh juice, mango shake, lassi, curd etc.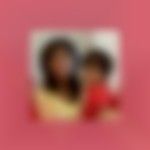 | Jun 21, 2013
Hmmm ya I also think no pint yelling at hime... but what food should i make him eat when we go to mall? Like i generally give fries to him. what else ? | Jun 19, 2013
Children at this age love to throw things from height. The louder d noise d more the pleasure. So not his fault, it's his age. He will soon outgrow this act as soon as he progresses to next level n some other naughtiness is learnt so b prepared. Jokes apart shouting at him or reprimanding wont make much of a difference. U can just pretend crying when a thing breaks probably this mite help. Seeing u upset he mite not do it for sometime. | Jun 19, 2013
Dont worry Sunny. U can try the abovementioned ideas. Also, when the child will grow up little more he will stop all this himself. My daughter is 2 and a half yrs old. She used to do the same things but now she does all activities in restaurants like us. The restaurant staff and other people don't mind it bcoz every child is same in this age. Thats why it is called childhood. :)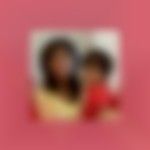 | Jun 19, 2013
He sits in high chair for few mintues and than starts getting restless... keeping few toys separately is a good idea... but what bout his habit of throwing things on floor like phone of whatever comes in his hand... sometimes i should and than think thta he propably would not know m shouting. | Jun 19, 2013
Toys can work or why not order something to eat for ur little one too. Let him play and eat :) like french fries or idlis or something that he can easily eat on his own. It can give you sometime to have your food. But do not expect a happy cool meal with your kid along at least for next few months :) | Jun 19, 2013
i used to do exactly the sme way.. used to keep few toys saparetaly... whn u used to go out only at time... i used to give him. | Jun 19, 2013
Well u r passing thru a phase which all of us have gone thru sometime or other. Its indeed difficult to eat out when ur kid is so small. Well When going out with family Members we can take turns in having food but when going alone its better to ask for baby's chair. Child wud be happy to get a separate seat n not be bound to somebody's lap. They love to explore. So let d child explore putting to many restrictions will make him irritable. Do order something which child can eat n take along safe cutlery like plastic spoons for him. This will keep ur child occupied. U can keep some toys separate for ur child preferably which makes light n sound ones to attract d child. The child should see these toys only when u r traveling or going out. This way he will not get bored playing with these again n again. To be safe keep away all crockery on d table, n also spoons n fork, salt n pepper stand which mite hurt the child. N in case child drops something don't bother abt wat others will think as their kids must have also done d same sometime or other. u can also keep ur child occupied by talking n paying attention to him.
More Similar Talks
Top Parenting Talks