Parenting
Right age for a kid to own gadgets?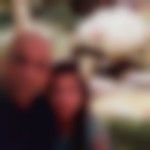 Created by Updated on Jul 04, 2012
Hi All, Just wondering if you guys ever thought about the right age when a kid can own a cell phone/an IPod or an IPAD? My daughter is 6 and since some of her good friends alreayd have a iPod/iPhone/iPad and she wishes she had one too... One the other hand I would love to give her a kindle, that way she can using it in a good way which is to read books but on a second thought I dont want to gift her a Kindle yet as its too early for her to have expensive gadgets like these and dont want her to take things for granted.... Are we really spoiling them by giving them access to these gadgets or by not giving them acess are we taking an opportunity away from their hands where they can learn lots of things if they were to use these gadgets in right way?
Kindly
Login
or
Register
to post a comment. | Nov 06, 2012
While i have not been in favor of giving my child access to gadgets in his early years, now I see more and more younger kids use these and quite effortlessly. And my child is past the age where he would simply accept any decisions made by us. Has his own opinions and we are slowly giving way. As long as we can monitor the content accessed by the child, its not a bad thing after all, they need to understand that its a gadget and not a toy. thanks Bhavna. | Aug 08, 2012
Even tiny tots can use iPads without any problems, it is even good for developing their motor skills. However, what is the right age to own one... it would depend less on age than on activities they indulge in. You have mentioned a cell phone, iPod and iPad... a cell phone could be given outside of school, to a child once he/she reaches the age when they would go out with friends. iPod could help when the child is musically inclined or learning music, with the clear warning that volume should be kept low. iPad- I agree with Bhavna, and we have been sharing our family iPad in the same way. However, please keep in mind- an iPad can throw up inappropriate content... so download games and study material and then switch off the internet when your child is browsing. An iPad also easily doubles as a kindle, so you would kill two birds with one stone.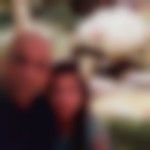 | Jul 05, 2012
Thanks Bhavna for sharing your experience. You made a good point about designated time for using the gadgets, there by avoiding over indulgence yet giving them a sense of ownership. We will try that out!! | Jul 05, 2012
hey gaurav!!! i Completely get where you are coming from ... i have a 6 yrs old daughter too and till aout the time that we bought the i pad we also believed it was unnecessary too.. but then i saw another 5 year old child using it so effortlessly ( though i still question the kind of games that she was playing) i thought it might just be a good idea to get one ( not for her but for all of us) . So the i pad was bought for all of us and we all have designated time for it ( my daughter has 1 hr in the day on either the tv/ laptop or i pad) . I make sure there are lot of educative games on it and also found out a couple of sites ( zoodles. com) where you can control and design the content that your child has access to ( like i set it on educative / non violent / art based / math based and analytical games) . I must say it is a lot of fun and also we use the i pad when we do road trips , she can watch her fav movie and not get bored along the way ... you just have to be very clear to your child of the reason why a particular thing was bought be it a gadget or a toy.....
More Similar Talks
Top Parenting Talks