Parenting
Right age for a mobile phone? Created by

Updated on Mar 13, 2013
This thought has been troubling me since the time I saw the 10 year old daughter of a friend, have her own mobile phone. It was one of the latest iPhones! She seemed to be taking care of it and knew how to use the smartphone very well. Though I did not ask my friend as to whether there was a need to give her daughter a mobile at that age, but the thought kept troubling me. I kept wondering if a 10 year old does indeed need a mobile phone of his/her own! How do we draw a line between a necessity and a want? Providing our children with a mobile phone, irrespective of their age, will certainly help in keeping us connected with them and know of their whereabouts, but I did not have a mobile until the age of 20, when it was a must since I was studying away from home and was really useful as I could get intouch with my parents without running to the public booth at odd hours. When would you give your child a mobile phone for their personal use? What age is the right age? Or does it depend more on the circumstances than the age? Please share your thoughts.
Kindly
Login
or
Register
to post a comment. | Mar 14, 2013
Neena, i feel cellphone will definetly make your child get exposed to all kinds of vulgarness at early age for sure. Though our child may be good we wont know with whom they have contacts and what do they view in their iphone. i feel the right age must be once they cross tennage since they will be able to have good judgement at that time | Mar 13, 2013
Neena, I agree that parents will be more tempted to hand over a mobile phone to their daughters earlier than their sons, precisely due to the safety concern. I agree with both of you Neena and Neetu. 15 and 16 years is kind of a safe age where you can think of giving your child a mobile phone. Having their own phones can make them feel more responsible and inculcate habits of looking after their belongings. On the other hand, it gives us a sense of security knowing that we can reach them almost anytime :) | Mar 13, 2013
Thanks for the link Gaurav. I seemed to have missed it. | Mar 13, 2013
hey! for now I prefer keeping my child's gadget exposure to the minimum. For as long as we can do without it, I would prefer not giving him a cellphone. There can be situations on and off where kids may need to carry a phone such as when going out with friends or on a school trip perhaps... Not until it is absolutely necessary or before he turns 16, whichever comes first :) | Mar 13, 2013
Hi Aashna, I have seen 12-14 year olds in our apartments carrying cell phones, my son also shares that some children in school have cellphones of their own. Interestingly most of these kids are girls, so parents probably want to stay connected, given today's times. My child is going to be 12 soon. I will refrain from giving him a cell phone until is 16, or 15 perhaps if the need arises.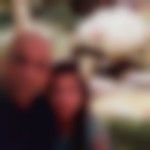 | Mar 13, 2013
some useful insights here..
More Similar Talks
Top Parenting Talks