Parenting
right age for teaching toddlers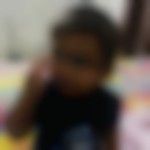 Created by

Updated on Jul 22, 2014
When is the right age to start teaching kids bout ABC's ,shapes and colours. My on is now 2yrs old and does not pay even a fraction of second on what is being told.... he is on his own... doing masti all the time.. I try so many ways to make his learning fun and not monotonous but fail to get his attention... kindly guide
Kindly
Login
or
Register
to post a comment.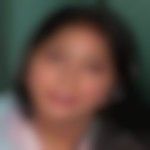 | Jul 25, 2014
Hi. 2 is the perfect age to start telling a kid about different colours, shapes, fruits and vegetables names. Some parents also get their kids admitted to a playschool at this age. As a parent its not only the kid learning new things but you also learning as to how to make him learn (in fun ways of course). Don't expect miracles within days. You have to keep your patience, and be consistent in your approach. Follow the routine or schedule that you start. At this age he will not sit at one place and listen attentively, but you keep on repeating the same things with him at regular times and intervals. Such as while giving him bath show him the colour of mug, bucket, tiles, shampoo bottle, soap etc. While dressing him up show him the colour of his clothes, towel etc. While cutting vegetables if he is around tell him about vegetables names and colours and same can be done with fruits. You will observe slowly he picks up colours names and other things. Ask him to fetch things with specific colours and shapes and size. And chill and have fun with your hero. That is most important. Develop a strong bond with him. Hope it helps. Happy Parenting!!! | Jul 23, 2014
You could also introduce your child to playschool, my daughter is 19 months, i have started sending her to playschool as i noticed that she is very active but the same issue where she wouldn't pay attention and just wanted to play. in the last one month i have seen so many changes in her, like she plays the same way she did before but now she sings her rhymes in her own language while playing, she will want to repeat, and do the things at home which was done is school, infact when she wakes up in the morning she keeps wanting to go to school as there are other kids with whom they can have more fun and the way things are taught in school are different the way it could be taught at school.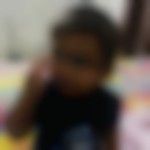 | Jul 22, 2014
thanku so much ankita | Jul 22, 2014
Hi Daksh, 2 is a good age to introduce your son to colours and shapes. Make it a fun activity for him. Hold his hand to and use some finger paint to get him to trace a circle on a large piece of paper; refer to things by their shape or colour such as bring your blue ball, get a round biscuit for papa; buy a bag of different colour balls and let him sort out the out basis colour, let him make shapes in the sand. do some craft activities involving shapes such as gluing circles on a rectangle to make a bus.. he will mess up, of course, not listen to you and have fun, but you will be surprised how much he picked up from these fun sessions themselves.
More Similar Talks
Top Parenting Talks