Parenting
Right age to read Created by

Updated on Dec 31, 2014
I keep finding that it is very important to read to your child or get your child to read. My son is 3+, goes to a playschool, recognizes capital letters. How can I teach him to read without it being stressful.
Kindly
Login
or
Register
to post a comment. | Jan 05, 2015
Hi Manas. It's not necessary for your child to start reading at the age of 3. Kids learn naturally. And he's already in playschool. They would eventually introduce him to phonetics and then three letter words. Coz I find learning phonetics way help a child in getting to form words like c-a-t. I find that engaging and you can always read bedtime stories which have easy words. Hope it helps | Dec 31, 2014
Hi Manas! Each child is different. some children have good grasping power and learn faster. so there is no fixed age when a child should begin to read. Since ur child knows capital letters, it is advisable to start with phonetics. The next step would be to use a, e, i, o, u to make three letter words. once u r child is familiar with three letter words such as cat, lid, hot, bed, cut etc. U cud start reading sentences. for ex. The cat is on the mat. The lid is open. That would be the right stage for child to begin with reading. But it is advisable for u to inculcate habit of bedtime reading everyday. u cud bring simple big print picture books which u cud show and read with the child. This will create interest in the child and soon reading would become a habit. hope this helps! | Dec 31, 2014
Hi Manas, Reading skills involve 2 aspects. one is decoding and another is comprehension skills. I think you are asking about the decoding skill which is a long step by step process. But not a complex process if you use the right method. A child can be taught to decode anytime after 3 yrs old. But that doesn't mean it's a mandatory milestone for your child to read by end of 3 yrs old. Anytime before 6 yrs old, they learn to read on their own . There are certain pre-reading skills which your child should learn before actually starting to read. First is to identify upper case letters, next is to learn to identify lower case letters, Then the phonetics - the sound each alphabet makes. Phonetics may sound very easy. But if you make even a small mistake, it can cause a major confusion and frustration for your child while learning to read. For the same reason, some schools instruct parents not to teach phonetics at home. But if you are confident, go ahead and start teaching. if you are planning to use the tools that are available in the market, do your research before you buy them. Some tools/ websites use the wrong way of teaching phonics including the famous website www. Starfall. com. For example the sounds for the alphabets should never be taught as pa, ma, la ka etc. Instead pronounce them as ppppp, mmmmm, lllll, kkkkk for the alphabets p,m,l,k. This does cause a big confusion and frustration in children. So do some research and find the right way to teach before you stepin. While using phonetics methodology, first teach the phonics of CONSONANTS. There are certain consonants that make soft and hard sound as in C, G or CH etc.. (The sound that comes from throat is hard sound. for example Character. the sound that comes from the tip of your mouth is soft sound e. g mice, giraffe. ) Teach the hard sounds first and at the same time mention to your child that these alphabets would make another sound too in different cases which you would teach later. Once your child is thorough with consonant sounds, teach LONG vowel sounds, Then teach soft consonant sounds. at the end teach the short vowel sound. But it doesn't end here. There are double consonants such as AU, AR, AL, OU, PH etc, silent alphabets in double consonants such as MB, PS, OULD, E at the end of the word etc which can be taught much later. Do not make your child to start reading if your child is not thorough with the sounds of individual alphabets. You could play lots of games to teach the alphabet sounds like treasure hunt, lilly pad hop, use lexicon cards and play card games to make it fun. There are 2 different types of pronunciation British and American. (Am not talking about the accent, just the pronunciation). Before you start to teach your child to read the text, choose which pronunciation you would be focusing on and do not mix both the pronunciation. Short vowels are the ones which can cause confusion to even adults while teaching. Simple example - the words "fast"," last" are pronounced differently in both the pronunciation. In American pronunciation, the alphabet A in "fast" is pronounced as that in "family". But in British English, it's pronounced as that in "far". So your child can get confused that the way an alphabets pronounced in one word is not the same as the one in the other. The words that don't fit into the Phonetic standards can be referred as funny sounding words or odd pronunciation or oddball. I found that most of the common words used in daily conservation adhere to this phonetic standards in American pronunciation . but british pronunciation would have a lot of odd pronunciation. But you choose whichever pronunciation you are comfortable with. There are numerous methodologies followed to teach a child to actually read. Some people follow word families, some gradually move from 2 letter word to 3 and 4 letters words and then to longer words. some follow phonetics or sight words, some people use standard set of sentences which are purposely framed to teach reading skills and these sentences use only few letters at the beginning stage and gradually the sentences are added in such a way that each time these sentences use new alphabet and unknown alphabets will no be used till the child is introduced to that new alphabet sound. But this is one of the research based methodologies. choose any method or combination of methodologies that suit your child. | Dec 31, 2014
Hi Manas, He won't be able to read right now, but if he can indentify alphabets, you can teach him. it is a slow process but children are smart. Once he starts going to school, he will learn and then you can propel him further. | Dec 31, 2014
Hello Manas, get large print books and point out alphabets in it. Then gradually you can teach him 2 letter words such as how when a and t is joined it sounds at. it will take time, but is worth it. do not let go off the interest in books. sadly these days TV has taken precedence over reading | Dec 31, 2014
Hi Manas, you could get alphabet books, books that have pictures on our environment and home, and story books that just have pictures and no text. this will create an identification for the child with books.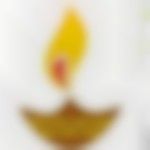 | Dec 31, 2014
Hi Manas, Three is too small for any sort of reading by the child. You will have to do the reading. The idea here is to build an interest in the child towards reading and books. An adult will need to read out to the child. what you could do is read with your finger, so the child identifies words rather than just looking at pitures.
More Similar Talks
Top Parenting Talks