Parenting
Right Dating age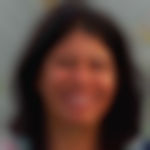 Created by Updated on Jul 31, 2012
I don't know if my 13 yrs old nephew is old enough to date. I think it is too early or have times changed. Any suggestions??
Kindly
Login
or
Register
to post a comment. | Sep 16, 2013
Thanks payal, this ans made me help how i would handle this situation because my daughter is also thruway. | Nov 09, 2012
I think I am soon going to face these questions. This talk made me wonder how I would handle the situations, Agree with the opinions above that talking and explaining to the child really helps.. Since, in his preteens, he is already going for group outings with his friends, most o which are arranged by the girls in the group. Till now a parent accompanies. That said, I do believe taht if he comes asking to go on a one to one outing, I will be curious, as most mums are, but after give and take of some important information, I would be ok to let him experience a one-on-one outing ( a date so to speak). Still got a few years to mull over different approaches though ! | Aug 03, 2012
thanks payal , i really agree with you and have taken the same route of having a clean heart to heart with him ... though i must say the talk came with its own awkward silences but i hope i got through to him ... rest i am sure time will tell ..what he took from our conversation. | Aug 02, 2012
Dating is still just taking off as a concept in India. We "went around" when we were kids, we didnt "date". However, what age is appropriate for dating depends a lot on you and your family mentality. The trick probably is to keep an open communication channel, find out if your kid likes someone. Having crossed that age, we all know what raging hormones can do. Maybe a teen can start with "group dates" where they go out for movies or a picnic. My personal opinion is that a teen is not mentally developed enough to understand relationships of this nature till they are much older, maybe 16 or 17, whatever the century. What if you decide that your teen should not go on one-on-one dates till a certain age? Since just telling them "You cant date till you turn 16" wont help, a heart-to-heart talk should do the trick.
More Similar Talks
Top Parenting Talks