Babycare
Right First Aid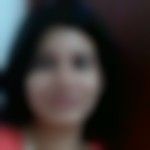 Created by Updated on Oct 08, 2012
Hi As a first time parent of a toddler who is always up to lots of action and mischief, dealing with accidents and injuries is a concern. No matter how hard I try to childproof our home, I cannot completely prevent him from getting hurt. It can either be a fall (indoors/outdoors) or cuts, burns, scrapes or even jamming his fingers in the doors/windows. Learning about the right first aid techniques is the first step in ensuring my child is safe. Though as parents we do provide our child with the timely first aid, we may have doubts regarding the right way to do it. Please suggest the basic must haves and rules of right first aid techniques for dealing with common injuries among children?
Kindly
Login
or
Register
to post a comment.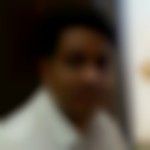 | Oct 11, 2012
There are a number of things that one can do when a child is hurt : 1. For smaller injuries where bleeding is not happening the best thing to do is to give a cold treatment . Like if the child jams his fingers in the door or a drawer you need to soak the area in ice and that will ease the child to a large extent . 2. For injuries where bleeding is happening , firstly one must elevate the area( if it is the foot or hand , keep it raised) and simultaneously apply pressure to the area till the bleeding stops. Evaluate if the injury is bigger then take the child to the doctor's consultation and evaluation. If the bleeding stops and the injury is not grave then give a cold compress( ice pack ) to ease the hurt/ pain. 3. For minor burns an Ointment like " Silverex" is very effective but do that the child for a consultation so the doctor can evaluate the degree of the burn. | Oct 17, 2012
this is a very imp topic, and am sure other parents would appreciate the little more detailed note on how to give first aid at home... for eg- what to do when a child falls in the park and develops a deep cut, which might need stitches. how should this be treated. should one wash with water or cover with a clean cloth. I generally administer an ibugesic medicne to ease the pain. is that the right thing to do?
More Similar Talks
Top Babycare Talks