Parenting
Rules and society Created by

Updated on Feb 07, 2013
I joined this community two days ago and read a lot of articles in these two days , I am not too concerned about hw my child is doing because he can e slower or faster than others but he is definitely a healthy child i. e. ,does not have any serious health problem . My problem may be is just in my thinking , when my son was born ( a little over 3 years )we knew we have a lot of decisions to make . We really made our own rules .I work in a corporate as a Manager but have odd wrking hours (US shifts) and my husband was running a business which was constantly going in loss .We decided that I will continue my job and he will stay at home and work from home so that he is able to take care of our son and his grand mom who lives with us and is over 85 years of age . Our in laws dont live with us . but gradually after some time I started seeing the frustation in my husband which led to a lot of disconnects between us My concerns are Will this arrangment hamper my childs development ? He already strting asking 'dad where is ur office ? our clashes - will it just grow more ..is there a solution ? My husband is great father , my son is his priority and when my son connects with him more I feel that I have lost all the golden moments? My son only listens to his father just in one go ..but when I tell him something or someone else he doesnt ..is that a problem My son is used to his father so much that he demands his presence all the time Any expert comments will really help Thanks
Kindly
Login
or
Register
to post a comment. | Feb 11, 2013
Sarishty, at the age your son is, if he asks the question about his fathers office, dont take it in a gender biased way. He is too young to see this as a gender related thing. He is simply commenting on the difference between the two parents. Only when he starts going to school and starts talking to his peers will he see the gender differences which still exist in our society. My daughter (5) asked me why I am "no one"... by which she meant- a doctor, engineer,or scientist... I said I am a writer and she was happy to discuss what that meant. Children are innocent observers and they hold up a mirror to us like in the story of the 'Emperor with no Clothes'. Your husband should sit with your son and explain what he does. Your son would be proud that his father does something on his own and also takes care of him. I think the rest have been answered already. | Feb 07, 2013
Thanks everyone | Feb 07, 2013
Thanks everyone | Feb 07, 2013
Arunima and Neetu .... well said, As a mother of two young ones, I feel disconnect with my husband couple of times, its not that he doesn't talk to me. Its just I don't get enough time or break from kids, kitchen , work etc.. to talk to him or even have a cup of tea with him. But now as said by Neetu too, my younger one has also started with play school and i m getting some me-time and feel somewhat relaxed mentally .... That would definitely help u both, as ur husband will get some break from him and as u said u work in US shifts... you two can talk and sort out the things ... Communication is the key to make things easy. Talk to your husband about everything, sometimes we assume about our loved one's feelings, its better to talk and fill that disconnect. And another thing .... Happy homes can only raise happy children so be happy and spread the happiness around. See there is no one who can replace stature of mother... so don't feel insecure... just spend some more time with him... let him feel that u love him and love him a lot ... | Feb 07, 2013
Hi Sarishty ! We are no experts but life has taught few things which we can share with you.. Having a young child at home as it is can take a toll on the parents' relationship. Having been there and done that, I can vouch for the fact that the very situations that seem impossible to deal with simply go away with time. If he is not doing it yet, very soon your child may start going to play school. What difference does that make? It gives the parent taking care of the child a breather and also expands the child's experiences so he would not cling to parents so much. Which is nice. Most little ones come back from school and sleep for few hours. So your hubby would find time to do things they like. You may want to create some private time with your partner to discuss things, perhaps bully a friend into having your baby for a few hours or sneak out together while he is away at school :) Please remember that the only thing that could mar a child's development is being raised in an unhappy home.. And yes, children do listen to the parent they see more, on the other hand, this very thing that is troubling you could change by next week! its beautiful how children keep changing.. take care n all the best.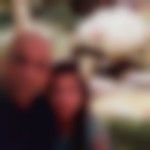 | Feb 06, 2013
Great answer Anurima... I have seen many instances where a kid only listens primarily to either Mom or Dad and this is because that specific person spends more time with that child, listens to the child and hence the child feels more comfortable sharing things with that person. This bond grows slowly but you will be surprised to see how strong it gets with time. If you want to be in that circle of trust, it takes time, patience and effort. All the suggestions mentioned above will certainly help grow that bond which is currently missing. All the best!! | Feb 06, 2013
Hi Sarishty, firstly welcome to Parentune :) I can understand your concern about your son wondering why his daddy stays at home and mommy goes to work. It is very normal for a child to ask a question such as this as we always see men step out of the house to earn a living and support the family and the wife may or may not do so. Your husband and you may sit with him and explain that his daddy works from home and his office is also at home. Since your son spends most of his time with his father, he is naturally more attached to him. You can try and bond with him on your days off from work-take him to places where he enjoys going, or take him out for an ice cream and indulge in plenty of conversation. Make spending time with him a ritual and make sure he enjoys that time. This way he will look forward to spending time with you. Alternately, you may also do things as a family- take him to the park or to the zoo. You may also try to talk to husband calmly; take a few hours and discuss things which are troubling you. All couples have differences between them, but talking and collectively coming to a conclusion about things may help simplify things. Hope my suggestions help in some way. Take care!
More Similar Talks