Parenting
Safety for our kids Created by Updated on Dec 22, 2012
Hi fellow parents, Seeing the kind of crimes being committed, especially on women, I wonder how do we protect our children! Even girls as young as 4 to 6 years are not spared. How do we go about teaching our children on personal safety and self defence? Where and how do we begin- Enrolling them in self defence classes, such as Kung Fu, Karate? Or sitting and talking to them on the signs they should watch out for from a stranger or even someone they may know? Allow young women to carry pepper sprays with them always? I have a four year old daughter and a baby boy. My daughter may not understand if I start explaining safety to her, but by the way things are 'progressing' in our country, I think we need to start early on creating an awareness. Once my baby boy is older, I will surely educate him on this aspect as well as the importance of respecting and understanding a woman. How and when do we start on helping our children to learn and know personal safety and self defence? Please share your thoughts and ideas. Thanks
Kindly
Login
or
Register
to post a comment.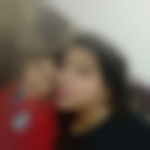 | Mar 23, 2018
￰बच्चो को Safety Tips के बारे में समझाऐ | Kids SAFETY Tips | Stranger : Danger https://youtu.be/_zhQiHNS9VY | Dec 30, 2012
Thanks Saparna. We do need handle such delicate topics with honesty and keep reminding them on the signs they need to look out for, be it a stranger or someone they may know. Thanks for sharing your tips.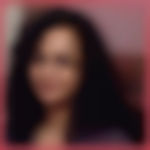 | Dec 26, 2012
I have a 11 year old boy and when he was 3 and started going to school in a bus I started fearing his safety. I also sat down with him and told him that there are parts of our bodies which we normally touch when we are shaking hands, or patting someone on the back but there are some parts which we cannot allow anyone to touch. Also I have tried to keep a friendly and open relationship with him so that he feels free to tell me things that children normally feel ashamed to tell parents. Whenever he came home to share stories about undergarments, private parts, bad words I listened to them without making faces or panicking about them. He wanted to know about people kissing and if he father and I did it too and I said yes. If he wanted to know names of body parts I just told him without giggling or making any kind of fuss. I now find him being able to share his fears and confusions with me very often and that helps me relax. | Dec 24, 2012
Thanks Neetu and Indu. Talking to our young kids and teaching them to distinguish right from the wrong is something we should do right away. After this, things such as self defense comes. Thanks. | Dec 22, 2012
I too have a 4 yrs daughter and 2 yrs old son, my daughter is too young to understand what's going on why her parents are clinked to TV n watching this protest on India Gate .... I explanied her ... its happening some 'Gandhe, dirty Uncle' has hurt a didi ..so these all people are angry and want safety for everyone. They both know that Salman Khan beats all wrong people as Bodyguard, their parents are their bodyguard... n they are supposed to tell us each n everything happens with them. We keep on reminding our daughter about Bad Touch and how she is supposed to oppose that ..start shouting ... n keep an eye on her bus helpers, drivers.... and definitely next yr she will be going to Self Defense classes and try to make her mentally strong too. | Dec 22, 2012
For your little girl, I am sure you are a cognizant parent, Would just like to share what I did - When my boy was younger, I repeatedly told him one thing, that even though he may be told to keep mum,he should not be scared and come and share with an unpleasant incident with us. I will admit that I was bit paranoid, so if a school bus driver or helper got over friendly with him, I would ask questions to ensure nothing untoward was happening. Since our surroundings are unsafe, we do not have a choice but to gently prepare our kids at an early age, and reiterate every now and then. | Dec 22, 2012
Hello Aashna, you are echoing the worries of most parents here. I have a teenaged boy and I have been explaining to him to always look out for any sign of 'danger' - to share with me if someone at school / apartment premises behaves inappropriately. For now, his movements are limited to these places so its easy to keep tab. I am particularly worried about my two grown up nieces who live in Delhi and do not live in an apartment complex which is definitely more secure than independent houses. And they move about to go for tuitions and stuff. So I plan to call my cousin and speak about this. I think I will even end up buying pepper spray for the girls. Self defense classes really work - a friend aptly said - In our mind we prepare ourselves that if an attack happens , we will react this way and taht way but in reality, one can completely go numb. however a self defense class also prepares you mentally.
More Similar Talks
Top Parenting Talks