Health
Scratching hair Created by Updated on Jun 26, 2017
Hi mommies.. my 2 n half year old daughter is scratching her hair alot these days,just randomly she will start and go on for some time. She has started going to preschool-Nursery now,so i am worried it could be lice! My mil tried combing her hair with a fine comb but couldn't find anything.. what else can we do? Please help.. TIA P. S -she has short hair,i oil them twice a week and shampoo twice a week too
Kindly
Login
or
Register
to post a comment. | Jun 26, 2017
Thank u so much for the prompt responses moms! I will try the camphor and oil trick.. how do I use the camphor? As in should I grind it and mix with oil or any other method? I really hope it's not lice eggs though !! I thought shampooing more often will make her hair/scalp dry so wasn't doing it frequently.. let's see will ask her paediatrician too.. Thanks again! | Jun 26, 2017
Hi Abha, it may be lice or due to sweating. wash her hair daily or alternate day as its very hot. If she is scratching continuously then please consult the doctor. | Jun 26, 2017
hi Aabha! it could be nits (lice eggs) which one has to carefully prune by manually picking, one by one. one has to really have a good eyesight to find these and Combs are not effective in pulling these out. also u could use medicated shampoos or home based treatments to get rid of these. I have no idea about how effective these are but u can still give it a try. fellow parents please give some suggestions on home based treatment for lice. Thanks! | Jun 26, 2017
hi worried mothers if v dont wash shampoo properly this happens and dnt alow her scalp to b dry because dry scalp also irritates due to dead skin cells. if you think problem is due to lice mix camphor in castor oil and apply her scalp rest for an hour and then take her for shower. if finds useful please follow. | Jun 26, 2017
Hi Aaba! itching may b due to dust and pollution around us so pls wash hair often like thrice a day r more u can also apply coconut oil along with karpoor powder hope it ll reduce problem... if still it persists plz consult paedtrician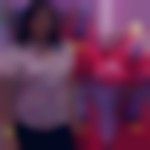 | Jun 26, 2017
me also facing the same prob
More Similar Talks
Top Health Talks