Health
Season change affecting my son Created by Updated on Sep 03, 2014
My baby is 3 months old. he has caught cold . I think this is due to this rainy season. He is unable to breathe unable to drink milk n not even sleeping properly. what shall I do??I am very worried about his health..
Kindly
Login
or
Register
to post a comment.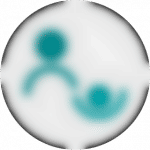 | Sep 03, 2014
Hi Tanishq, Thank you for sharing your concern with us. We understand your concern. While you receive suggestions and inputs from fellow parents on parentune, in the meantime, here are blogs which deals with the concern area mentioned by you and may be of help - https://www.parentune.com/parent-blog/stay-healthy-this-monsoon/134 AND https://www.parentune.com/parent-blog/8-health-ailments-to-watch-out-this-monsoon/439 | Sep 03, 2014
Hi Tanishq, while you can check with the doctor for some safe cold medicines and nasal/saline washes for such a small baby, you could also try giving him steam. These days humidifiers are available in the market that you can use; or go the traditional way. Hold a sleeping baby in your lap; put a steamer near your legs (ensuring the baby is at a safe distance from it); and cover yourself and the baby with a sheet trapping all the hot steam inside it. Even a few breathfuls are enough for the small baby; this is known to release phelgm, open the nasal passage and provide relief. Hope he gets better soon. | Sep 03, 2014
Hi Tanishq! It is advisable to use saline water to clear nose. U cud take lukewarm water and add a pinch of salt. using a dropper put one drop in each nostril. but please check the temperature of water on ur palm beforehand. If the baby sneezes it will take out all phlegm stuck in nose. It is advisable to do this process just before feeding d child. also while feeding keep the head up by providing support with hand. as the nose is clogged child faces difficulty in breathing while feeding. so he/she avoids taking milk. these steps would help the child feel comfortable. Also please visit a pediatrician for advise regarding medication. U cud also serve milk using spoon or a dropper. please ensure u keep d head up n feed few drops only at a time. Hope this helps! Wish u speedy recovery of ur child!
More Similar Talks
Top Health Talks