Special Needs
second child Created by

Updated on Dec 26, 2016
second child
Kindly
Login
or
Register
to post a comment.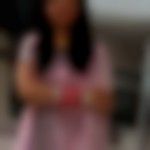 | Mar 16, 2017
having more count doesn't makes sense one thing that is most important is to care ur kids.. if u can take proper care of both than u shud go for it in means of good education health and a perfect life as well thanku | Jan 01, 2017
hi all... wanted to ask u something very clear about second child. i hve been advised that it is a couple decision whether to go for it or not. i do completely agree but what should i do if my husband doesnt want a second child and i m in favour.... our views dont match ..inspite of repeated discussions i hve realised that my husband doesnt want a second child but i m of opinion that a second child will help my daughter as a support... i m not able to convince my husband . what should i do... | Dec 26, 2016
thank u shreya and pooja for ur gud suggestions. .thanks many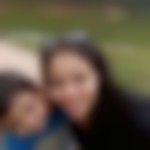 | Dec 26, 2016
Hi Karuna! It is totally a personal choice depending upon ur financial state and your mental preparedness for the second child. However, I feel that one should take a second chance for the complete social well-being of the first child. With 2 children, they learn sharing, making a conversation, develop a helping nature, accepting each-other's negtive points and still moving forward together. , and many more. | Dec 26, 2016
Hi Karuna, opting for a second child should your decision as a couple. It should not be based on that your daughter needs a sibling. Take into the account birthing cost, education, food, and other demands before you opt for a second child. Will you be able to afford two children in the long run? Think through these things and if you think you can manage then do go for it. | Dec 26, 2016
please advise me the right path | Dec 26, 2016
should i go for a second child or not.... so far my husband and me r concerned we r happy with our daughter... but is it required for my daughter to hve a sibling... what would be the better option to stay with single child or go for two kids | Dec 26, 2016
Hi what do you want to know about second child?
More Similar Talks
Top Special Needs Talks