Parenting
Self Help Created by

Updated on Jun 09, 2015
Hello all, I am a proud mother of a 20 month old beautiful baby girl. Well... I am writing this not for my child but for myself. My daughter is very good as a child, I have seen many incidences where she behaved in a very disciplined and well manner when out of home and it make me really proud......... but gradually as she getting older she is becomeing ZIDDI kind of a baby.... recently she is creating lot of problem while feeding, while restricting she is throughing toys and whatever coming in hand...... I understood these are very common with growing kids........... but the issue is sometimes I get frustrated and start loosing my patience, some times I scold her and if she still keep doing sometimes I beat her and felt very guilty later. But change in my behavior does not make any change rater than worsen the situation. I have a nuclear family. I am the one who is with her most of the time so the time she got with her father she is complexly forget me and even want to avoid me. This makes me feel very bad. I want some tips to make me more calm and patience while handling her so that my frustration should not create a distance between me and my daughter. Thanks Jhuma
Kindly
Login
or
Register
to post a comment. | Jun 30, 2015
Hi Jhuma, just know one thing that you are a wonderful mother who takes care of her kid single handedly. I know its very difficult,not just to cook for them n run around them, but the hardest part is seeing that they dont fall sick. So when you have to take care of so many things,its obvious that you get frustrated. So dont worry. I too am quite strict with my daughter, but she never leaves me. Even though,she loves her dad a lott, she doesnt avoid me when he is around. Rather,she plays with him and comes back to me. I guess that is because,even my husband says to her whenever she goes to him complaining, to listen to me. He tells her al ways, listen to what your mom says, then we can play. So try telling your husband too, to tell your daughter the things for which you cannot compromise. Enjoy your motherhood :-)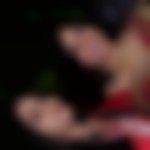 | Jun 11, 2015
Hey Jhuma, This problem is quite common with toddlers, as suggested by meenu and shikha about the ME TIME , i would like to add that you should have quality time with your daughter. Go to the park with her. Play with her You can read this blog, it will be helpful http://bit.ly/1Kl4Woj | Jun 10, 2015
Thanks menu for your valuable suggestions. | Jun 10, 2015
Thanks menu for your valuable suggestions. | Jun 10, 2015
Jhuma Rani, i think you are a great mother for atleast recognising the signs. About your daughter don't worry. Even my daughter was a very difficult child at 2 years but now at 3. 5 there is a major change in her. she listens and understands. so don't worry. About your behaviour, ther eis nothing u can do but be patient. Don't worry abut minor things like feeding etc.. remember the fact that if the child is hungry, she will eat. it is a natural instinct. Unlike adults, she will not be able to ignore her hunger. If she refuses to eat at a certain point, give her something else to eat later--a fruit, cheese slice or whatever she likes. About ohter things, choose your battles--things she shows zid for, if they do not harm her, let her have them. It is good that she is learning to assert herself. If there are things, which will harm her, there you put a firm no and distract her. give in to her demands sometimes, and say no sometimes. Balance it out. It is a good thing that she is with her father when he is at home.. treat that as your 'me-time'. go for a walk, have a cup of tea is peace, chat up with a friend on the phone, go shopping etc... do what you want for that time when she is with her dad. It is a great chance for you to unwind and take a break from all the parenting. you will feel good. This will also balance your mood and you will feel less irritated with her. Seek help if you must--hire a maid to clean up all the mess in the evening, or look for a daycare where she can spend an hour or two, or ask your husband to take charge of feeding her a meal. this will really help you. | Jun 09, 2015
Thanks Shikha for your valuable tips, I will surly implement these. | Jun 09, 2015
Hi Jhuma! U r doing a great job! I completely understand how it is to raise kids alone in a nuclear family with Lil or no support as I too have been sailing in the same boat with two kids since the time of their birth. Anger and getting frustrated are inevitable as u have to wear many hats in a day itself from that of a mother to a teacher,a cook, a nurse, a friend and so on. There is no 'me time' left for u in that running around. It is advisable to do following things to keep anger and frustration at bay: 1. When u wake up, look in the mirror and say today is going to be better than yesterday. 2. Start yr day on a positive note by reading a positive quote. 3. Don't starve yrself in the running around as that leads to anger. 4. Slow down a bit and have a break of 20_25 minutes by sipping a cup of coffee/ tea whatever u like. 5 spare one hour a day doing whatever u have always cherished doing say reading, watch TV, drawing , etc. or u could join a dance class or gym for one hour. 6. Pamper yrself once or twice in a month by going for spa, shopping, gym etc. 7. Spend time reading as that enhances yr knowledge and makes u better capable of handling a situation. 8. Enjoy what u r doing and do not take it as a chore or a responsibility. 9. Try feeding yr child while music is on in the background and u both dancing to the tune or how about singing a song to yr child etc. 10. At the end of the day again go in front of the mirror and praise yrself for being able to manage everything so beautifully and amazingly. Trust me Jhuma Rani u r doing a brilliant job as a mother. Just chill! | Jun 09, 2015
Hi Jhuma , even iam going through a simular situation in my journey of motherhood. One of my friend suggested me to try meditation to keep myself calm and plesent. Even Sudarshan Kriya from (Art of living) helps. Would suggest you to try . It worked for me, might work for your as well.
More Similar Talks
Top Parenting Talks