Parenting
Separation Anxiety-How to handle it? Created by

Updated on Mar 08, 2013
My baby boy just turned one. He is very clingy and only to me. He cries uncontrollably at the sight of a stranger and will not leave my side when at gatherings or parties. I did not have this problem with my daughter (now 4). She has always been independant, friendly and never clung to any of us. At times my son also will not go to my husband and he only wants mommy! This is making things very difficult for me and is not helping my husband bond with him. I try not to carry him each time he wants me to. I try to ignore him hoping that he will grow out of it. But he has been like this ever since I remember. I do not want him to be a shy and timid toddler, who only clings to his mum. Please share your suggestions on how to nip this in the bud and help him learn to warm up to other people. Thanks!
Kindly
Login
or
Register
to post a comment. | Mar 08, 2013
Hi Nalini. thank you sharing your experience! I am dreading the time when he will have to start going to school. I hope he grows out of it too. I dont have any other family members here to be able to leave him with them, so he gets to see me all day long! I will not try to force him as you suggest. Thank you all :) | Mar 08, 2013
Thank you for sharing your suggestion ladies. Indu, I do try to leave him with my husband whenever possible, but as my husband works long hours and we mostly go out as a family on weekends, I am mostly always around him. Getting my daughter more involved will surely help, ill try this. Neena, yes, I hope its a phase too and he gradually grows out of it. I just hope I am not unknowingly contributing to it though.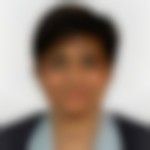 | Mar 08, 2013
Hey Anurima, I faced with my son who is now 10yrs old exactly the same problem till he was 4. Initially when he was 1yr old, he would also cry & take me into a separate room when a stranger would come to the house or if I would go to a party. It used to be really frustrating especially after my daughter who was very sociable. Even at school he took a long time to get used to staying in school alone. However, I found that he was a totally different person with the extended family from that young age. He would open up so quickly with anybody from the family. Also, after 4, he has become so independent that he does eveything on his own, is a leader in his class & has lots of friends at school. So my advice is to give him your presence while he needs it & don't force him to socialise. Forcing will only make him averse to it in the long run. He will socialise when he is ready. | Mar 08, 2013
hey Anurima ! I agree with Indu, giving your little one some time when you are not around may help him feel easy in your absence but it will happen gradually. You are not alone though, I have come across children in extended family and neighborhood who would want to cling to mommy, irrespective of whether they are from a nuclear or a joint family, or whether they get to meet other people or not :) its a phase I am sure you know that but it can be taxing for a mother. I would say make the most of every small opportunity you get to leave your little one with other members of the family. Every doting mommy needs time out, right :) tc | Mar 08, 2013
I used to face same with my son who is 2 now.... I started leaving him with his sister (she is 4) and father and steal some time out. In start he used to cry a lot as he needs mommy ...but then used to get busy with his sis and father. But this can only done at evening time when his father is around.... Day time I always keep some old toys or colors hidden and give him something new daily or frequently but on the condition that he will play on his own and not cling to mom. I keep on reminded his sister too that involve Rudra with her ... like practice rhyme and consider him as audience .... your son is young but i guess he will enjoy his sister's company. Give him some time with his father n sister and u sneak out for some time .. u can try it on weekends or evenings ... All the Best :)
More Similar Talks
Top Parenting Talks