Child Psychology and Behaviour
shouting and crying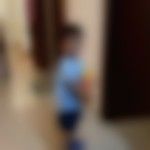 Created by

Updated on May 27, 2017
he is 2. 5yr old and just started to go school.. within a month he had started shouting and crying a lot in home also... he is not communicating properly that's why I do admission in school, but now he is like this... pls suggest wht to do..
Kindly
Login
or
Register
to post a comment.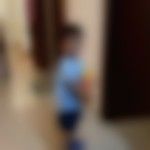 | May 31, 2017
hi, Shikha,Bhumi and Runjhun, Thanks for your suggestions and concern! As my son has started walking at the age of 10 months and was saying few words at his early age but after That he started communicated by holding my hands ....whatever He required he just hold my hand and reach to the place.. and not listening my commends also not doing eye contact.. However, meanwhile I had tried alot with him.. he said new words but not using in sentence.... related to milk and play he listen but rest of the things he just ignore.. till 2yrs he was manageable by me.. but afterwards he started to watch mobile too much and showing tantrum for food.. Then I asked to doctor and he suggested for good play school and give the reason: as the child is living in neculear family so he is not much communicating.. Therefore we as a parent without delaying enrolled him a good renowend play School.. which faciliate with CCTV monitoring, food without junk food and other activities.. I am watching his every move.. let's hope for best!! I will updat You his activities.... and looking for your help in this regard..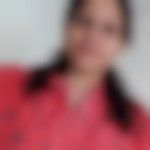 | May 28, 2017
as he is too younger and cant speak properly so it is more than chances that he is facing problems in school. so first of all try to ractify that . one more thing i want to know for my knowledge that how could u think that being a monther u cant teach him speaking how can a play school do that.. in my opinion wid love and affection and by giving him proper time u could teach him proper speaking . there after it was good to going school agterall these are delicate flowers who needs proper love and care. and a school cant do that better than mother. please try to understand u could easily wait till he is 3 . as proper age of going school is 3 and its ok .. no problem in going school if he was able to speak properly.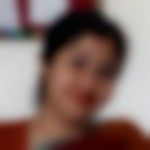 | May 27, 2017
Dear l am 100% sure that though he utters very less words but he understands your sentences clearly. So ask him several questions that he can answer in 'yes' or 'no'. Q. Do your friends fight with you? Q. Is anyone scolding you ? Q. Do your class teacher talk to you nicely? Q. Do your friends share things with you? Q. IS ANYONE TOUCHING YOUR BODY WITHOUT ASKING YOU? (Dear Savitha , please don't mind. As a mother we have to be very alert)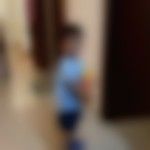 | May 27, 2017
thnx Debu, but how he reply when he is not talking more.. he just saying 8-10 words.. that's why I do admission in play school.. | May 27, 2017
hi Savita Singh! can he express his basic needs? does he share with u what Happened in school? Is it feasible for u to monitor your child on display screen ( if there is CCTV in his class ) once just to have an idea how he is in class. Savita it's advisable to talk a lot with your child. ask questions, help him make sentences and express how he feels. since he is spending more time at home than school , so you need to make more efforts . when he makes gestures, or points towards things , just help him say in words what he wants. also praise him when he express his needs. SAvita since he doesn't speak much , he feels frustrated and hence this aggressive behavior. hope this will be of help to u!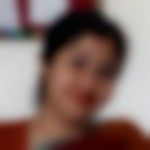 | May 27, 2017
Dear Savitha, sometimes children can't express their feeling or emotions in words and they often express emotional disturbance through crying and shouting. Is he reluctant to go to school? Ask him if anything troubling him in the school. Talk to his class teacher about his behaviour in the class. Talk to your child about his likes and dislikes. Tell him firmly but in a friendly tone that if he continues like this people with consider him as a bad boy. And a sweet and charming boy like him shouldn't do all these things. Assure him that you are with him to help and support him but he has to change his behaviour. Give him quality time... It may that he is expecting some extra time from you and he is doing all these things to draw your attention.
More Similar Talks
Top Child Psychology and Behaviour Talks
+ Start a Talk
Top Child Psychology and Behaviour question
Top Child Psychology and Behaviour Blogs