Child Psychology and Behaviour
Showing irritations Created by
Updated on May 27, 2013
Dear friends, This post is for my elder girl. she is 2 and half year old. I will be with my babies only between 6. 30 pm to 8. 00 am, since I am working now. Gianna is showing some irritations like not eating food, not listening to me, asking me to "get lost". I am in confusion and feeling very sad thinking, how can I haddle her now? Please help me
Kindly
Login
or
Register
to post a comment.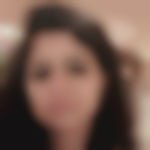 | May 29, 2013
Sorry for being unable to complete my yesterday's post. U can plan special activities for ur older one on weekends. Like painting together, reading out a story to her, making a small craft using paper, watching cartoon together. These activities can be done when ur younger child is sleeping or is in somebody else's custody. Taking out 2 hrs each on sat and Sunday would make a lot of difference as she wud feel important. On weekdays u can involve ur older one in taking care of younger one by helping u get stuff like clothes etc for him,massaging him, playing with him. This will also help them bond to each other lest she shd consider younger one responsible for stealing her mother from her. Praise, motivation , love n ur involvement is wat ur child needs. | May 28, 2013
Dear Dimple, just be patient, and one day at a time, make time for your baby girl. As friends above have suggested, she is probably just looking for some exclusive time with you. Just relax, you will be able to deal with this. It is so natural for us to take care and tend to the younger child first as we think that the baby needs us more. But your daughter has actually been able to tell her in her innocent ways that she needs you as much. Treat her behavior as a signal and make her feel important, like the elder sister. You will do fine :) | May 28, 2013
Dear Friends, Thank you for the suggestions. Their grand parents are with them when I am at work. My younger child is 1-year-old. when I come back to home, i will be busy with feeding him. We there are spending time together, but I think....... she has some emotional feeling that I am not taking care of her. and make phone calls may help . I will try that. Please suggest some practical ways to make my baby feel good..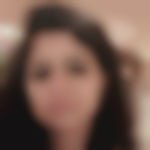 | May 28, 2013
Them may be its ur absence which is coming out in d form of frustration. U can mark ur presence by keeping in touch with ur kid thru phone calls. N u can also compensate by spending quality time during weekends. Giving up food n not talking properly could be her way of retaliation. U can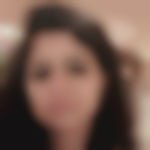 | May 28, 2013
I completely agree with DYuti. This could be due to separation anxiety or imitation of an adult's behavior who's taking care of her in ur absence. Since children cannot express wats bothering he | May 27, 2013
Hi Dimple. Has this change in your daughter's behaviour come about after you started work? May I ask who looks after her when you are at work? Here is what I would do 1. On your day off, sit and have a chat with her without distractions. She may tell whats troubling her. 2. Spend plenty of quality time with her, one on one preferably, when you can (read together, play games, try and be a friend). 3. Speak to the person who takes care of her about this change in her behaviour. 4. Since you are home by 6. 30pm, you could try and make dinner with her. This way she will take interest in the food and at the same time have some fun with you. Give her some atta to play with and even ask her what she would like to eat. Dont lose heart Dimple, it is mostly separation anxiety and trying to make up with quality time will improve things. Take care and keep us posted on this.
+ START A PARENT TALK
Top Child Psychology and Behaviour Talks
Top Child Psychology and Behaviour Blogs
Top Child Psychology and Behaviour Questions