Parenting
shy baby Created by

Updated on Oct 28, 2014
hi Everyone My son is 3. 6 years old. Me and my husband are working. My kid is becoming shy . I dont know how to handle this situation.
Kindly
Login
or
Register
to post a comment. | Oct 30, 2014
Hi Swati, as already mentioned by other parents please donot worry about the your kid being shy as he is still growing up. My son is 3 years , 3 months and is also very shy when interacting outside. But just take him out everyday or when possible, get him to meet kids and help him to mingle with them. To begin with it could be just one or two kids but once he gains the confidence or comfort he will begin interacting. This is what i am currently doing and i can see that my son is now telling me to take him out everyday. Though they may not interact at the first go alteast they will learn to play in the presence of other kids which will boost their confidence. We need to be patient and just like us, every child is different and all they need is support. Donot push him too hard else he may go into a shell. | Oct 29, 2014
bharti, probably your assessment is right here, that because he doesn't get enough people to meet, he is becoming shy. The only way in this situation is to spend as much time with him possible otudoors, in company of friends etc. Take him along even on a super market trip, or to the vegetable vendor and there ask him to ask the vendor to give him some tomatoes, or do a job for you which involves interaction with other person. Be gentle and discreet so that he sees it as a natural thing and not a forced one. | Oct 29, 2014
Hi Bharti, Be a role model for him. When outdoors with him, greet and chit chat with as many people as possible so that he also understands that it is okay to talk to people; take him out to friends places; let him ask others for his own requirements such as asking someone where the washroom is rather than you doing it; and most importantly, do not push him too much or talk about his shyness with others, in his hearing. Children can be very sensitive and what is your concern, may sound harsh to him and push him further. Accept his nature and euip him with the right social skills. | Oct 29, 2014
bharti, Don't worry or treat shyness as a concern. It is part of a child's nature. Let him be, but from your side equip him with social skills such as ask him to wish adults, say hello to other children; take him with you when you go visiting friends or relatives; let him ask the waiter for water on his own at a restaurant, rather than you doing it; invite friends over etc. Don't embarass or ridicule him for his shyness but show him the way to meet and interact with others. You could also get him to join some team sports where he will be required to interact with other team members. Hope this will help. | Oct 29, 2014
Hi Bharti, Shyness is not a concerning behaviour. It is a part of a child's nature. Expose him to enough people whenever possible... take him out with you, call friends over etc and he shall be ok. | Oct 28, 2014
Hi@bharti. You should encourage to socialize and play with other children of his or her age. Plan a small play gettogether every weekeend. You may also send him for painting or drawing classes to increase interactions.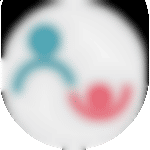 | Oct 28, 2014
Hi bharti, Thank you for sharing your concern with us. We understand your concern. While you receive suggestions and inputs from fellow parents on parentune, in the meantime, here is a parent talk which deals with the concern area mentioned by you and may be of help - https://www.parentune.com/parent-talk/reserved-child/1205
More Similar Talks
Top Parenting Talks