Parenting
Shyness in my daughter Created by Updated on Jun 30, 2015
Hello My 7 years old daughter was fond of speaking in public, participated in dance for various festivals till now. But since last 6 mnths I am observing she doesnt speak in public, hesitates to ask questions (other than parents and relatives). Even she feels very shy while performing on stage. Is she loosing her confidence. What should I do??
Kindly
Login
or
Register
to post a comment. | Jun 30, 2015
Hi Rhujuta! Well u need to find out had there been any incidence in recent past where she was ridiculed or mocked at by anyone including her classmates. Or what has been the reaction of her classmates towards her oratory skills. Have u noticed any other change in her behavior ?U need to take her into confidence and ask her the reason for this change in her behavior. Also u could find out same from her teacher and seek her help. To boost her self confidence u could try following steps: 1. Remind her of her past achievements with the help of pics or recordings .2 . Praise her when she is speaking or performing at home. 3. She could practice speaking in front of mirror on a mike. 4. She could record her voice and practice and do auto correction at home 5. Do not force her if she is not willing to perform on stage. This would further demotivate her. Wait till she is ready herself. 6. Seek help of family members to motivate her by appreciating her performance and praise her for even small achievements. 7. Similarly class teacher's rolé become important in boosting her morale by praising her. 8. U could also take help of school counselor for bringing her out of shell. 9. As parents u could share with her how highly u feel about her regardless of her performance. And also how proud u are of her and how much u love her and will always do. Sometimes it becomes essential to express yr love by hugging kissing praising so as to make yr child realize u r with her no matter what.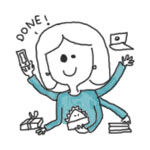 | Jul 01, 2015
Rhujuta Nadgauda, if this change in her nature has been very obvious and recent, there could be two reasons for it 1) she is at that awkward stage where children go through many behavioural changes. Don't worry. Be around to support her. Don't push her to chat with people or perform on stage. Ask her if she wants to do something and id she is willing only then go ahead 2) she is adjusting to some new event in her life--maybe a new school, a new class, etc. Think through.. is there something that has changed in her enviroment?
More Similar Talks
Top Parenting Talks