Parenting
Single child is sufficient or there be 2 childrens Created by Updated on Nov 07, 2014
Hi, My boy is 6yrs old but now he is missing something like sibling, he is a single child so as parent what should I do? Either to plan another child, but I am a working woman , so plz. help me out from this situation.
Kindly
Login
or
Register
to post a comment. | Dec 05, 2014
Pallavi is correct... after certain age siblings exchange, share their views more with each other than with parents.... 2 should be fine... | Nov 18, 2014
I believe after a long gap, you need not regret for what you dont have. Try to mould your child. I used to take my child to orphanage whenever i used to get time, like this he used to be happy with all the children there. There were so many parents who used to come like me. Just give a try. They learn sharing and caring if you go so. Nom! Purely my perception. | Nov 18, 2014
Hi. After going through the above post and comments i have a new question now. I always believe a second child is necessary. But my question is1. Second child should be accepted when the mother is ready, then what about the gap between children? Do they really enjoy siblinghood? Then for who is the second child? Parents? Or first kid? Hope my question is clear. | Nov 11, 2014
I think you should have another child.. 2 kids make their own company.. practically how much we can play with them in their style.. sometime kid want share his ideas with sibling not with parents.. choice is yours.. person opinion to have 2 kids | Nov 11, 2014
Hi Preet Ramnanl, I have only one daughter and i feel that she is sufficient. I stay with my husband only and both my families are in different towns, so i now i won't be able to manage another child. things are so different these days from what they used to be for our parents. Time is less... both husband and wife have their jobs, their social lifes, and their passions/hobbies to take care of (which i think is important for the mother to keep her sane). expense is another factor. job security is no longer there. also safety of children. and last but not the least, dependance on maids goes up with more children and there is such a dearth of good ones. | Nov 11, 2014
Preet Ramnanl, do you have enough support system around who will pitch in with two children for eg:in laws at home or parents at home or near by, any if you sister or family near your house, whom you could fall back upon with children? It is important to think of this before planning two children as you will need all help--not only in pregnancy but upto 2-3 years till the younger one is capable on being on her own. | Nov 11, 2014
Preet Ramnanl I have two children and can give you an insight 1) having two children is a bliss for the children. they have company all the time, they learn to share, love, take care of their sibling, also learn to fight for their place, and can spend hours together. They will be mature and emotionally stable indiviuals when they become adults too. But for the parents, there world gets limited to only this. two children means fights, a messy house, late entry into parties or no parties, constant chaos in life. But I enjoy this environment. I am not one of those who like to be very precise or perfect so am happy in this chaos, lack of social life, shopping trips meaning lots of crying and tantrums etc. Think about it, will you be okay with this kind of thing. | Nov 11, 2014
Hi Preet, I think Nikita here has put the entire perspective very well.. if you plan to leave the job, do you think financially you will be able to manage two children considering school fees etc are an expensive deal; also leaving the job right now may sound ok, but think where you want to be in another 10 years... if you see yourself happily settled at home with two school going children, after 10 years, then ou should consider another child. But if you imagine yourself, sore and hurt and blaming everybody over leaving your job, after ten years, then think again. Hope this will help you decide | Nov 07, 2014
thanks Nikita ,I agree with you ,Still confusing if I left the job still single is enough or should have two.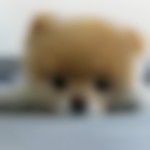 | Nov 07, 2014
Preet Ramnanl, this should be completely your own perspective. there are pros and cons to both 1) i agree that a single child can be lonely, and have behavioral adjustment issues 2) a single child will be alone once the parents are no more 3) a single child will feel the burden of old/unwell parents more acutely than with siblings 4) he will be totally dependant on parents and vice versa but what goes against more children 1) are you prepared mentally, physically, emotionally, andd also financially, to bear a second child 2) another child means a career break again and being set back again as compared to peers 3) with you working, your child is left to others... grandparents, creche, maids etc... are you okay with giving another child the same deal considering you continue to work. Is it not better to have one child and spend all your spare time loving him, than dividing that little time further and at the end feeling guilty about not giving enough to either 4) another child means another huge set of responsibility, including dependance on maids, and other people. are you willing. think of all this vis-a-vi your environment and then take a call.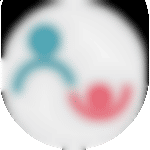 | Nov 07, 2014
Hi Preet Ramnanl,Thank you for sharing your concern with us. We understand your concern. While you receive suggestions and inputs from fellow parents on parentune, in the meantime, here is a blog which deals with the concern area mentioned by you and may be of help - https://www.parentune.com/parent-blog/whether-to-have-a-second-child/384
More Similar Talks
Top Parenting Talks