Babycare
Skin allergy 1 year plus Created by

Updated on Apr 11, 2016
Hello mums! I am facing this problem... my son has very sensitive skin. every now n then he develops pimple kind of elevations... which are very itchy.. so much so that he scraps them until blood oozes out! Earlier he had dandruff problem... n doc said this skin allergy,that he has on his face and arms only,is because of dandruff. he gave mometose furrate cream to apply on allergy areas and a medicated shampoo.. now his dandruff is gone... but these skin allergy worsening.. I had tried many things... even at one point his doc said to avoid cosmetics including baby soaps or lotions... I went for completely aayurvedic n home based remedies like using ubtan for bath instead of soap... coconut n camphor for skin moisturising. .nothing is helping him .wot should I do?
Kindly
Login
or
Register
to post a comment. | Apr 13, 2016
OK.. I will definitely.. Thanx swathi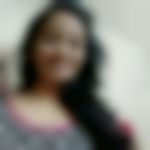 | Apr 12, 2016
If u feel so u can stop it for a week or 2 n have a note. It can also be house dustmite... If u cant find out n its lots of trouble to ur kid.. U can go for allergy test n anti allergy tablets. but avoidance wil be d best thing. It can take even more than 24 hrs to cause any allergic reaction... Al d best... | Apr 11, 2016
@swathi... yes will keep a check .. I am a working mother... so in day time I GS I'll have to rely on my maids observation.... he eats saffola oats ...but last some days we didn't HD that at home.. n yesterday.. I brought them n he ate.. maid tasted the leftovers n said these have azinomoto salt! I WS rather shocked n checked the pack for ingredients... But it went mentioned... she herself prepares gd Chinese food.. she seemed so sure!n then she added that wen he didn't ate those oats he didn't had this allergy.. I don't know if its corelate.. Coz wen I am at home n fed him same.... I didn't saw any relation... n I am an over observant mother! Could it b so that oats might b causing it!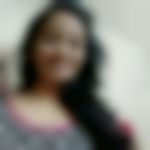 | Apr 11, 2016
U can check if he has some type of food allergy. Like after eating any speicific thing if he gets that allergy.. It can be cow milk allergy also.. U have to keep a note
More Similar Talks
Top Babycare Talks