Babycare
Skin discoloration after diaper rash Created by

Updated on Jan 28, 2016
Last week my baby got bad diaper rash near vaginal folds on front side. Her paediatrician said its yeast infectn and advised to apply candid b plus rash free cream. Rash got cleared in two days but now that area has become white discoloured. Is it normal? Any one else faced it?
Kindly
Login
or
Register
to post a comment. | May 06, 2018
no problem at all Just use good wipes for cleaning and coconut oil. Hope this helps. | May 06, 2018
It's normal ans use Mothersparsh water based wipes for cleaning and Apply coconut oil. | Apr 25, 2018
Yes it's normal nothing to worry about. Their skin is soft. I would recommend you to maintain a proper hygiene system. Apply coconut oil and use Mothersparsh water based wipes. It helps a lot. | Dec 29, 2016
hi. yes it's normal. my baby got rashes on neck. clean properly and apply home made or pure ghee 4-5 times in a day even before & after changing diaper. even when ever ur child do urine n without diaper clean properly and apply ghee. it will remove soon. u can use paper based diapers like libero. I was also using mamy poko pants but now I have changed as it's more comfortable bcuz of paper layer. u Can try other brands as per ur choice. | Jul 08, 2016
I'm facing the same problem with my 2months baby. | Jan 31, 2016
Hi Sunitha, My baby had rashes on his neck and I did apply the same.. it happened to turn white patches after the rashes disappeared. Believing its common with the medicine, keep an eye on it.. Warm water n cotton are best!! Happy parenting:).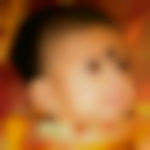 | Jan 29, 2016
Hi sunita.. Even i faced the same problem with my baby, she is 6 months now. i suggests when ever u want to change the diaper please clean with wet wipes in front and back for ur baby.. U can also use Himalaya diaper rash cream it works well.. Mamy poko pant style diaper is also good. Happy parenting..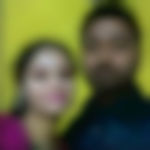 | Jan 28, 2016
Hi sunita.. if your baby's skin is sensitive, obviously she will get infected from diaper. There are diaper rash cream and powder are available in market. But cream is best. You should apply it every diaper change. Johnson baby diaper rash cream is best. And also its depend upon quality of diaper which you are using. Pant style diaper is best. If she gets rashes from diaper than you should switch to another and see if she gets rashes from another one or not. And also you should clean her front space very well while every diaper change.
More Similar Talks
Top Babycare Talks