Babycare
skin tone Created by

Updated on Oct 04, 2017
my baby is 8 months old from her birth as using olive and almond oil for massage. also using bath powder and using teddy bar soap. but skin color was not changed. I have to improve my daughter skin little fair. pls suggest me
Kindly
Login
or
Register
to post a comment.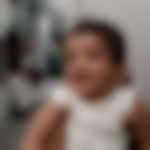 | Oct 04, 2017
y aren't u allowed to apply face on the oil.. OK.. if that is not allowed just wash with haldi water.. not the haldi powder.. take a fresh piece of haldi.. crush it and put in water and boil it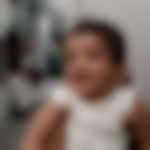 | Oct 04, 2017
Virgin oil is the purest coconut oil.. scrape 4 to 5 coconuts and then grind it well in the mixi WITHOUT ADDING ANY WATER.. then use a cloth and squeeze out the coconut milk from the ground paste.. take it in a kadai and stir it in low flame.. keep stirring then ul see oil leaving from the coconut milk.. once the sediment starts Turing light brown ul can off the fire and after cooling u can strain out the oil.. | Oct 04, 2017
but my baby is not allowed to apply oil on her face | Oct 04, 2017
virgin oil means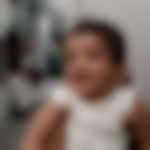 | Oct 04, 2017
I don't suggest camphor... have heard that also give a dark tone.. just use Virgin oil... or just take coconut milk ( fresh homemade) apply it on her body for 30mts and then bathe her.. it also gives a moisturising effect to the skin.. | Oct 04, 2017
I prepared home made massage oil with coconut oil,rose petals,comphor | Oct 04, 2017
s it's true olive oil is not suitable for my baby. so am using warm Almon oil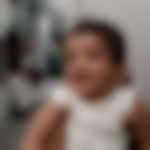 | Oct 04, 2017
hello Latha Kishore Ji.. I have heard using olive oil mite cause skin darkness.. not true for all.. but for some.. I suggest u try using freshly prepared coconut milk or home made Virgin oil.. also in the water that u give her bath u can crush one fresh haldi and boil the water.. and then use that to give her body and face bath.. | Oct 04, 2017
ok thank u | Oct 04, 2017
You can use on alternate day. | Oct 04, 2017
weekly once is enough or daily (raw milk with water) | Oct 04, 2017
thank u for ur valuable comments | Oct 04, 2017
Hi Latha, your baby is really very small to be experimented anything. Let her grow a little then you can use ubtan of haldi and besan. Now you can use 1/2 cup of raw milk in her bathing water. Use olive oil to massage before bath. And dont baby at this stage babies keeps on changing colour. | Oct 04, 2017
hi Latha Kishore ! u r taking great care of ur baby. u could use mild soap which maintains pH balance and is not harsh on baby's skin. also once in a week u could give bath with milk. | Oct 04, 2017
give anymore tip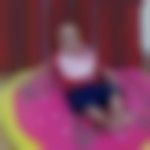 | Oct 04, 2017
it's vry early to use any such products
More Similar Talks
Top Babycare Talks