Child Psychology and Behaviour
slap issue Created by

Updated on Jan 14, 2017
hi.. my girl is 21 months old and she recently got a habit of slaping too hard to any one.. her cousins and everyone in the family even to me and her father as well. she slaps too hard and keeps on slaping .. don't know what to do. .. she is becoming aggressive and in aggression she does this. please help
Kindly
Login
or
Register
to post a comment.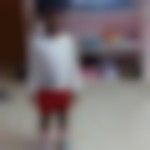 | Jan 24, 2017
hai everybody dont control ur child too much guys. divert ur child at that time with toys rhymes and slowly said ur child dont do this pattu its not gud behaviour | Jan 24, 2017
Hi all, My child was a happy go baby until 2months back. sheis 18months now. Now she is pulling our hairs, crying lot and asking to take into my lap all the time, which she was never been encouraged though, sitting in corner if she is not getting things she want, I am afraid if she continue to make this behaviour a habit, pls help me with things I can do to normalise her. Hope I do not get abstract suggestions. Please can anyone tell me what to do exactly.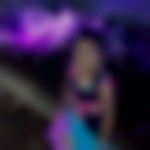 | Jan 24, 2017
hii everyone! even my child started hitting with toys and utensils ... if I scold her she vl become more aggressive but i can't beat her... am blank.. don't know how to control her..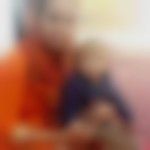 | Jan 24, 2017
hi everyone. dear koi bhi agar baby gussa hotaa hai usski ussi time ignore karo .agar aap usko daantoo gy Yaa maaro Gy vo orrr bigadd sktaa hai .jab bhi aapka baby gussa hony lagy USS sy side ly lo koi argue hi naa karo. uss ki aadat aapny chutt jaaye gi. | Jan 24, 2017
slapping , hitting, biting, pulling hair all of these are their aggressive ways... even shouting and crying loud for no reason.. take notice that no one in the family does any of these which she copies. we cannot hit the child back but show some strictness which affects her.. take her favourite toy keep it on a high shelf in front of her ..give her back after an hour... or ask her to say sorry and then gv back.. children don't need punishments nor will they feel sorry until and unless they feel a loss of things which they love either food or toy. my child loves raisins.. when she used to hit someone I used to gv raisin to that person and not her.. now whenever she is aggressive just the name of raisin milds her down.. | Jan 22, 2017
My son is 22 months old . Before he used to slap everyone while he was aggressive now he has started to slap and even pull hair after slapping . Please help. | Jan 22, 2017
My lo pulls my hair or anyone's hair at home due to aggression . How to handle this. | Jan 14, 2017
hii ritika.. its a common behavior among d kids but we as parents need to mend this as it may change into permanent behavior.. just try to distract d baby, hold her both hand n make her clap or make her dance evrytime she raise her hand to slap.. slowly c ll forget about slaping.. | Jan 14, 2017
I think, this is the normal behavior of the child at this age. I too getting slaps like.
More Similar Talks
Top Child Psychology and Behaviour Talks
+ Start a Talk
Top Child Psychology and Behaviour question
Top Child Psychology and Behaviour Blogs