Health
sleep disorder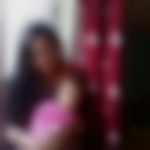 Created by

Updated on May 20, 2013
hello, my son(daksh) now 11months has the problem of disturbed sleep since he was born. he would not sleep whole day and at night he gets up every half an hour. in between when he was 7 months to 10 mths his sleep had become okay ..he used to sleep 8 hrs at night and two small naps during day time however offlate again he has started with his old habit ie disturbed sleep.. its very agonising for me... otherwise he is a very happy child... plz help.
Kindly
Login
or
Register
to post a comment. | May 31, 2013
my son is now 3+ n still i make him wear this bangle.. | May 31, 2013
@ komal agarwal and charanjot :I really understand ur position. I had faced the same problem and used to get sleepless nights and hangover in d mrg n dark circle under eyes. My son had same problem earlier whn he was 6 months or so...... my son also used to cry during the night time... not once.. abt 15-20times... and during the day he quite happy active n all...... later elderly person suggested me.... to make him wear iron bangle/lohe ka Kada (you can get it from gurudwara).. it helps child from evil eyes and nightmares... and another thing is black thread on wrist. you can try as der is no harm for both the things... i tried both and it really worked for my kid(touchwood).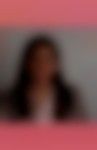 | May 24, 2013
I am experiencing the same with my 11 month old... my Paed told me that this will continue till she gets 15 months... am looking at the positive... ohhh... just a few more months to go... and this phase ll be over...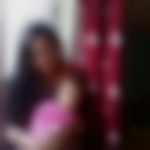 | May 21, 2013
yeah anurima and shanaya.. i guess teething can be a problem. he cries everytime he wakes up... my ped(his doctor) does not approve of any teething gels.. i guess i will have to be patient and wait for this phase to get over.. anyways thanks alot.. im not the only one going thru it i suppose from u experienced mothers | May 21, 2013
Dear Komal. If it helps, my child also went through the same phase, a lot of sleepless nights, then the 8 hour sleep period which fooled us into believing the sleepless nights were over and our baby had grown up. As Anurima said, hang in there, a few more months and you will be snoring away :) | May 20, 2013
Hi Komal. In your other post, you mentioned that he may be teething. This could also be the cause for him to wake up frequently at night. Does he cry each time he wakes up? You could use some soothing gels and give him homeopathy medicines to help ease his discomfort. I used one for my son, but cant remember the name right now. I will check and write the name in another post. He may continue waking up for a few weeks, so hang in there Komal. Once this phase passes he will go back to sleeping longer at night. I know how difficult it can get for moms when babies keep waking up. You could try and get some rest during the day when he naps.
More Similar Talks