Parenting
Sleep issues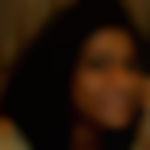 Created by

Updated on Feb 11, 2013
My daughter will be 2 years next month. Since the time she has been born, she has had sleeping issues in the night. i had recently stopped breastfeeding and then she would put up tantrums all throughout the night and I would barely get 3 - 4 hrs of sleep through the night. Since i wouldn't give her milk, she wakes up in the middle of the night and says she wants to go to my mother in law to sleep. when we allow her to do that, after 1 - 2 hrs she gets up saying she wants to come back to me to sleep. This happened for around 4 weeks and last weekend i just resumed breastfeeding because the lack of sleep was taking a toll on me physically and mentally(I am a working mother). Still she wakes up saying she wants to go back to mother in law.. this happens 5 -6 times in the night and tantrums last anywhere from 20 - 40 mins. I have become strict and stern with her and do not allow her to go to her grandma in the middle of the night as it affects their sleep also. She might also be hungry as she is a fussy eater, but she refuses to drink milk or any other eatables that i try and give her in the middle of the night. She compensates for her sleep during the day, which if we try and dont allow, she becomes very irritable and cranky all throughout the day. I have tried most of the options that mothers use to put their kids to sleep such as singing to her, reading out to her, switching off the lights etc but all in vain. She usually goes to sleep after 12:30 or 1 am to 9 - 10 am in morning and also sleeps in the afternoon for 2 - 3 hrs.
Kindly
Login
or
Register
to post a comment.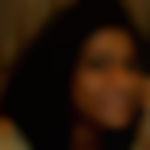 | Feb 20, 2013
will try dat for sure, haimanti | Feb 13, 2013
Binsy - try vanilla once.. :) my son loves chocolate but somehow he loves pedia sure vanilla flavour :) | Feb 11, 2013
Hi Binsy. It seems like your daughter has found the trick to get her way. One way I can recommend is not pay heed to her wishes of going sleep with your in laws at the middle of the night. You may explain to her before bedtime that she needs to sleep on her bed or on the bed with you and no requests or tantrums from her to go to another room will be entertained. When she wakes up, you pretend to be fast asleep. She may cry and throw a fit but once she sees no reaction from you, she will stop her behavior. If she has a favourite stuff toy, you may give it to her to cuddle to sleep with. Her sleep patterns may change gradually, till then please keep firm in whichever way you and your mom in law deals with her sleep tantrums. Hang in there :)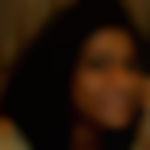 | Feb 11, 2013
Hi Haimanti, i have tried pedia sure - chocolate flavor, she hates it. I had also posted an issue of her not drinking milk, hence the dilemna and hence i try giving her eatables when she wakes up, but she refuses to eat.. | Feb 11, 2013
Hi Binsey - you can try giving her a bottle of warm milk when she goes to bed and also give her some water to drink after the milk is over so that her mouth is clean and does not get cavity. Milk will make her stomach full and also the habit of drinking milk while sleeping will also be fulfilled. As she is 2 she must not be getting enough breastmilk to fill her hunger so she must be waking up at night due to hunger. Just try and see if that works. And also resuming breast milk is not a very gud idea for her as well as you. If she does not like cow milk, give pedia sure. It tastes yummy and liked by most of the fussy eater kids. | Feb 11, 2013
https://www.parentune.com/parent-blog/healthy-and-fun-food-options-for-your-toddler/195 | Feb 11, 2013
https://www.parentune.com/parent-blog/feeding-tricks-how-to-deal-with-fussy-eaters/149 | Feb 11, 2013
Hey Binsy , i can understand your frustration ... the best part of having a child of this age is that nothing stays constant, they are changing and evolving as each day passes... I agree with payal that a child needs 12-14 hrs of sleep . The one thing that may work in your favor is changing the routine of your baby . you could start with waking her up at 7 in the morning and taking her to the park or playing with her. It will give you an extra hour with your baby early in the morning ( you could ask your husband to take her out as well) this will lead to the an earlier nap time in the day which will result in an earlier wind up in the night. Do not try to feed your baby in the night , it seldom works you may want to give her water if need be. Making sure that the baby sleeps on a full stomach will also help in forming a new routine. there are many blogs on food recipes on the site and even a blog on fussy eaters, you may want to give them a read ans this would help in developing the taste buds of your child so she will be interested in eating her favorite foods.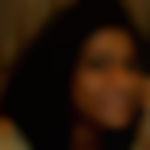 | Feb 11, 2013
I dont have any control over the daytime routine as my mother in law takes care of her and that poor lady also gets exhausted. So they sleep together in the afternoons. I have tried massaging her with johnson's lotion before sleep consistently but that also doesnt seem to work. I just needed to check is this normal among 2 yr olds. I resumed breast feeding (eventhough the quantity of milk flow has reduced) since i am just tired by the end of day to put up with her tantrums. Elders suggest she might be awake since she might be hungry but she is a very fussy eater and dislikes milk. I dont know what to feed her in the night as she will just spit it out and play with her food. Are there any natural foods that you can administer to your child that they might feel slightly drowsy???Please help!! | Feb 11, 2013
Children of this age should be getting 12-14 hrs of sleep. The afternoon nap time seems to be normal. At her age she would need 1-3 hrs nap time. However she should also be sleeping 10-12 hrs in the night. If you have tried the food route, why dont you give her a massage to relax her before bedtime. In your extreme case, why dont you experiment with reducing her day time nap. Try taking it down to one hour only. She will wake cranky in the afternoon but check if she sleeps better at night. However, 20-30% children of this age keep waking multiple times at night, especially if they are rewarded for it in some way, with a mid night story or food. Stop the rewards. If she wakes and wants anything, experts suggest going "cold turkey", ie, not responding to her. Dont give in to tantrums, deal with her firmly but calmly. Believe me 'training' a child to sleep is very tough. But a few months of torture is better than losing sleep night after night.
More Similar Talks
Top Parenting Talks